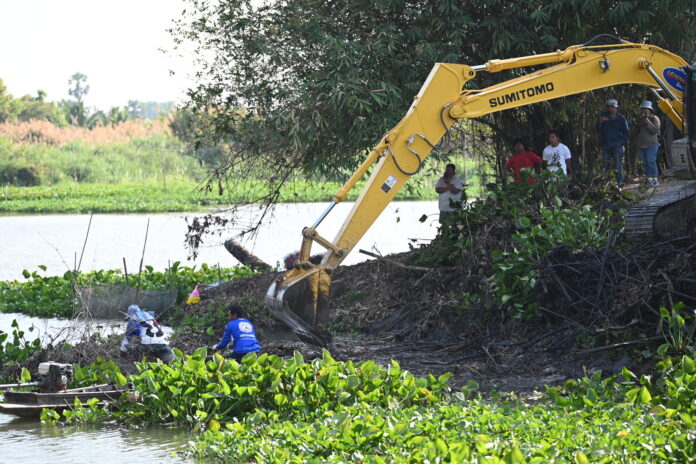 BANGKOK — The mother of a 8-month-old baby boy who went missing earlier this month in Nakhon Pathom province confessed to dumping her son into a waterway, police said Monday.
Deputy police commissioner Surachate "Big Joke" Hakparn, who led the investigation, said the 17-year-old mother told investigators that her child accidentally fell from her arms and suffered a seizure. The baby later became unconscious, and out of panic, she decided to dump her son into a waterway a few meters away from her home, according to the mother's confession.
"We believe she was confronted with evidence," Pol. Gen. Surachate said. "She failed the polygraph test. Her phone logs show that she was away between 3am and 5am, which follows her sister-in-law's testimony that she returned home at 5.30am. All we have to do now is to find the child's remains."
Her confession contradicts the testimony she gave to police that she had nothing to do with the disappearance of her child, who was reported missing from her home on Feb. 5. However, after days of being questioned by investigators, police said there were discrepancies in her stories.
She had claimed earlier that she saw a man entering her home and took the baby, but later she admitted the man did not exist. Police also noted that the mother had taken her son to a clinic as he had a fever the day before the disappearance. A convulsion can happen in young children who have a fever.
Police have yet to charge the mother, who is now in custody, as investigators are still questioning her and collecting more evidence. Investigators are also establishing whether the child died before or after he had been dumped into the canal, as well as his cause of death, Pol. Gen. Surachate said.