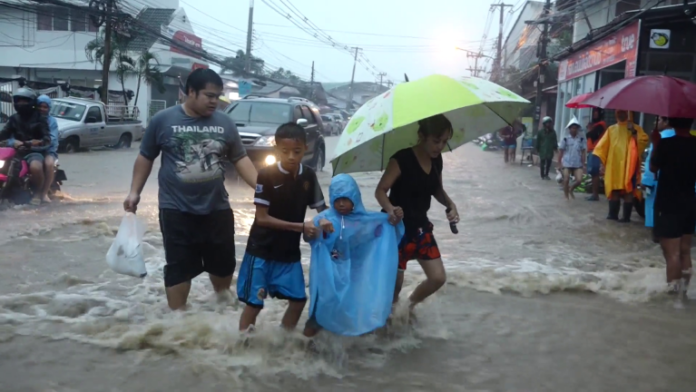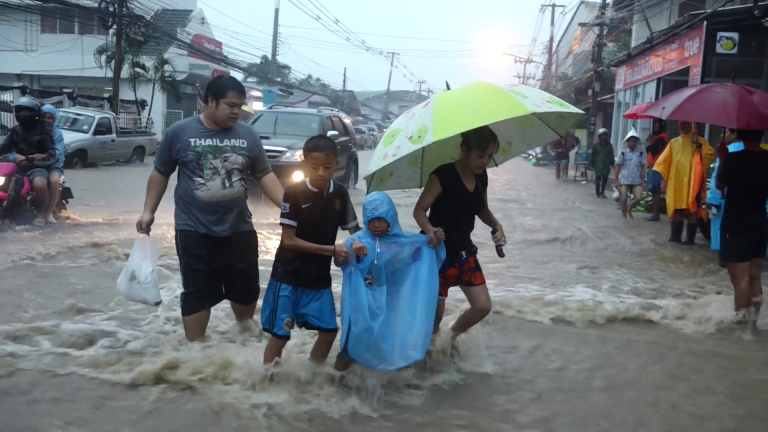 BANGKOK — Flash floods in the south of Thailand have killed 11 people in recent days, disaster officials said, with rain continuing to fall Monday.
Since Thursday, flood-related fatalities have hit Surat Thani, Nakhon Si Thammarat, Songkhla, Phatthalung and Pattani provinces, with two people currently missing in Surat Thani.
The afflicted areas stretch from Chumphon province south to the border with Malaysia.
Koh Samui in Surat Thani has also been heavily affected by the relentless downpour, compounded by poor drainage due to garbage and the built environment.
Small craft advisories are in place along both coasts, as heavy rain is expected to continue along with rough sea conditions.
During the next two days, temperatures are expected to fall nationwide, with cloudy skies over Bangkok and average lows of 24C and highs of 32C.