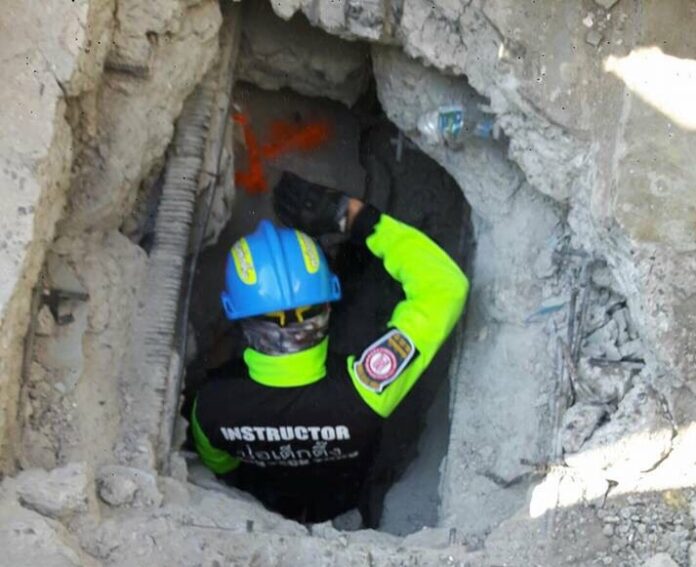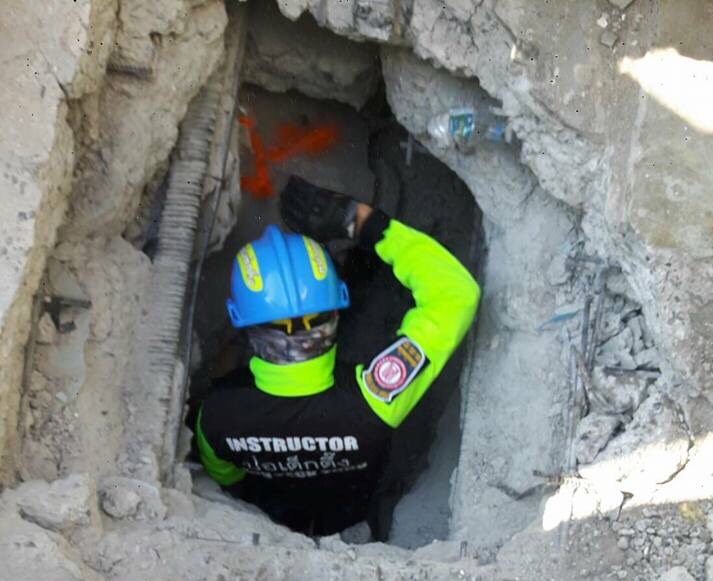 BANGKOK — Rescue workers pulled the bodies of two more workers Sunday from a collapsed building on Soi Sukhumvit 87.
The retrieval at about 10am of the bodies of Boonjang Letla-ong, 46, and Phrai Kanoonrum, 38, brought the death toll to four in Friday's accident, which saw the eight-story Thaiyarnyon Mitsu Ltd. building come down as it was being illegally demolished, according to the authorities.
"Before, it was a rescue mission. But after we found out they were dead, it became a mission to retrieve the bodies," Theerayut Phoomisak, a public disaster official said.
Theerayut said rescue workers had to drill through layers of collapsed concrete in order to remove the bodies. Two had been recovered soon after the collapse on Friday.
After the bodies were exhumed, officials inspected the wreckage to make sure it was safe to enter. The bodies have been returned to the victims' relatives.
All four victims had been working on the building. No more people are believed missing inside.
Developer Krittatchaya Sriwanna and engineer Kittiphong Yootairomboon face criminal charges for defying an order to halt the demolition out of safety concerns.
As of Monday, Kittiphong had turned himself in while Krittatchaya was still unaccounted for, according to police Maj. Samneang Sothorn.
Samnaeng said Kittiphong would likely be charged with recklessness resulting in death, which carries a maximum of 10 years in prison and a 20,000 baht fine.