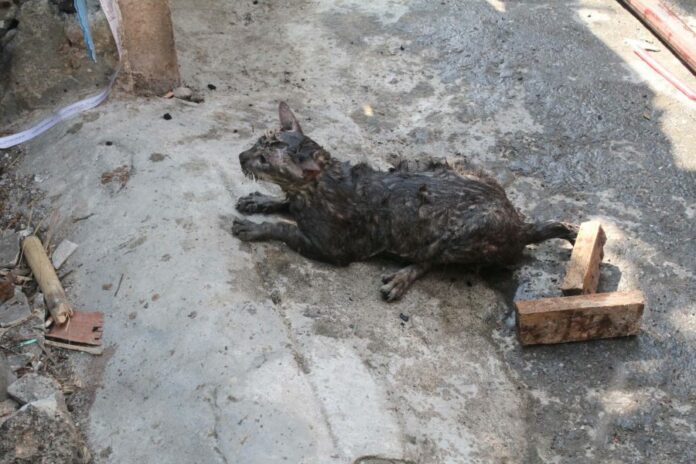 BANGKOK — A lucky cat survived as eight houses went up in flames Thursday in southern Bangkok. One person suffered minor injuries.
At about 10:50am firefighters and rescue officials rushed to the scene of burning wooden houses in Rat Burana district.
"No one died in the fire, but one person was burned on his arm when he went into a burning house to help firefighters extinguish the flames," Police Capt. Yotsawat Ratanasri said Friday.
The flames from house number 629/2 in Soi Suksawat 26 spread and burnt an entire rai of wooden houses. Eight people's homes as well as a car were badly damaged by the flames, which took officials half an hour to extinguish.
People at the scene said they heard an electric transformer exploding moments before the houses started burning, and officials suspect the cause of the fire was an electric short circuit.
As rescue officials extinguished the fire they heard the sound of a cat howling from underneath a pile of wooden rubble. Upon excavating they found and rescued a 2-year-old female cat, wet and shaking with fear.