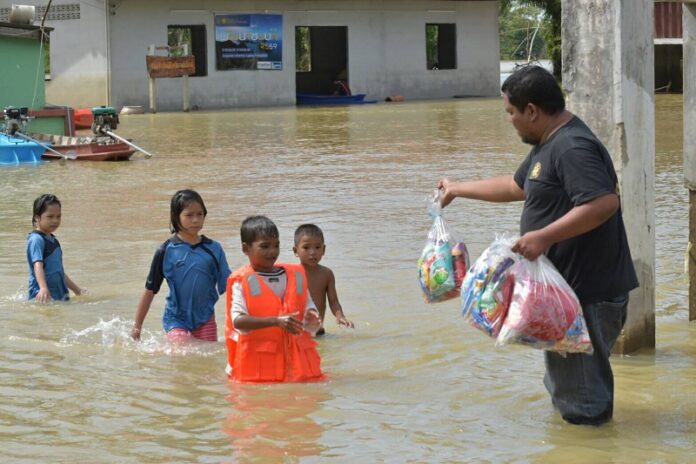 BANGKOK — The flooding crisis entered a fourth week in six southern provinces where rain is expected to continue pouring for several more days.
Since New Year's Day, the deaths of 83 people have been blamed on the flooding which has affected more than 1.7 million residents of 12 provinces, according to disaster officials. Four people remain missing.
Flash flood and landslide warnings are in effect through Wednesday in Nakhon Si Thammarat, Phatthalung, Songkhla, Pattani, Yala and Narathiwat provinces, according to the Meteorological Department.
Read: Do Good: Hit the Town to Raise Money for Flood Relief
On the gulf side, small boats are instructed to stay ashore until Thursday.
The flooding has been blamed on record-high rainfall combined with urban sprawl, environmental destruction and poor planning.
It's caused extensive economic damage to the main engines of the southern economy: tourism, plantations and farms and commercial fishing.
The Trang Provincial Tourism Business Association said almost all tourists have canceled bookings. It said Trang's beaches are unaffected.
Said to be the worst flood that hit the region in a decade, the damages could rise to 120 billion baht if the situation goes persists for several months, according to the Thai Chamber of Commerce.
"The most damage is to rubber and palm oil," said chamber chairman Isara Wongkusolkij.
Isara said that if stands are destroyed, regrowing rubber takes eight years, and palm takes three.
Should the crisis end in a matter of weeks, Isara said the damage may be limited to 15 billion baht, an amount equal to 0.1 percent of the national GDP.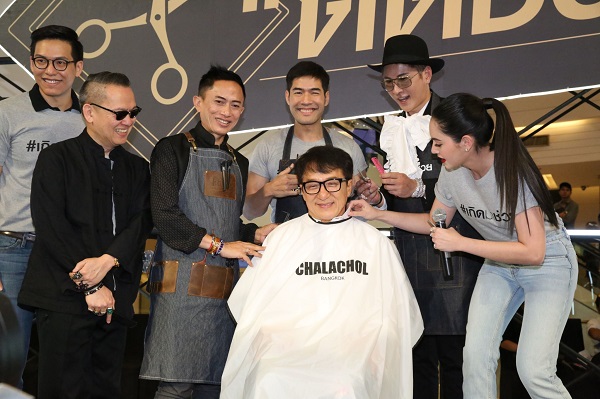 Related stories:
Southern Flood Death Toll Rises to 80, More Monsoonal Rain Expected
More Floods Feared in South as 1.6 Million Affected
As Southern Flooding Eases, 22B Baht Price Tag For Repairs
Malls, Airport Closed as Worst Flood in Decades Hit South
Absurd News Parody Brings Smiles to Flood-Ravaged South (Photos)