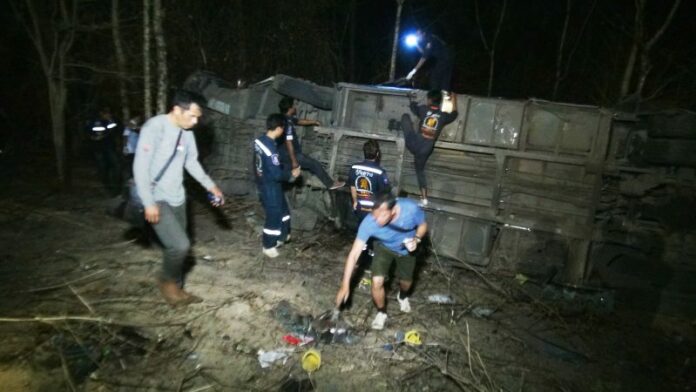 PRACHINBURI — Two high school students and four of their teachers were killed when a double-decker bus taking them on a field trip plunged from a mountain road early Thursday morning.
The surviving passengers all suffered injuries when the bus left the road and fell 80 meters near the Thap Lan National Park at 4:30am. Police suspect the driver, who survived, had lost control.
"The road is very mountainous and has many winding paths. The double-decker tour bus probably lost control in the dark," Col. Watcharapan Panyaneramitdee said.
The driver, Wandee Pumpuang, 33, and two others were severely injured. Police said they cannot question or consider any criminal charge against the driver until he recovers. The injured were taken to Kabin Buri and Na Di hospitals.
Watcharapan said that the road, which leads over a mountain pass between Thap Lan and Khao Yai national parks, sees many vehicle accidents but few which fall from the mountain.
"Those rarely happen, and they usually involve large buses," Watcharapan said.
According to police Lt. Col. Mongkol Junploy, the bus was carrying six teachers and 44 students, from Matthayom 4 to 6, from the Pang Tui Pattana School in Khon Kaen. They were on the way to the seaside in Chanthaburi province to celebrate completion of their final exams.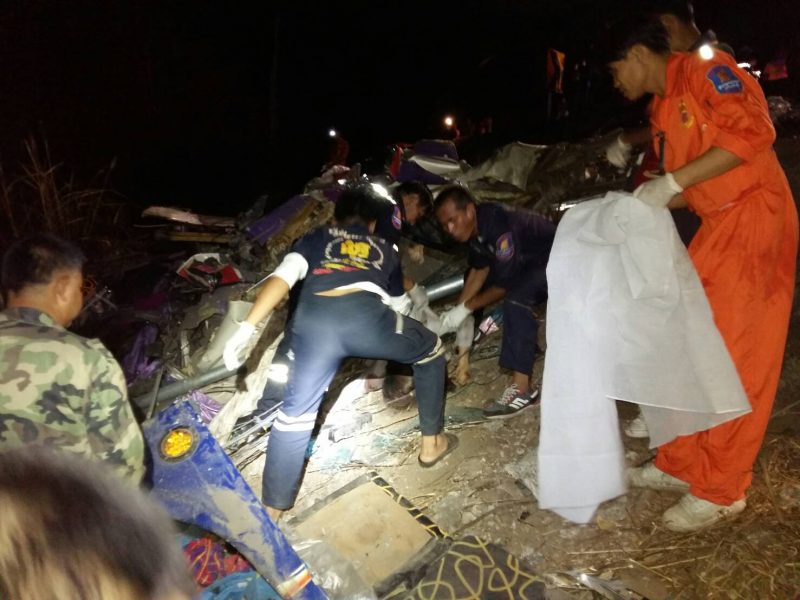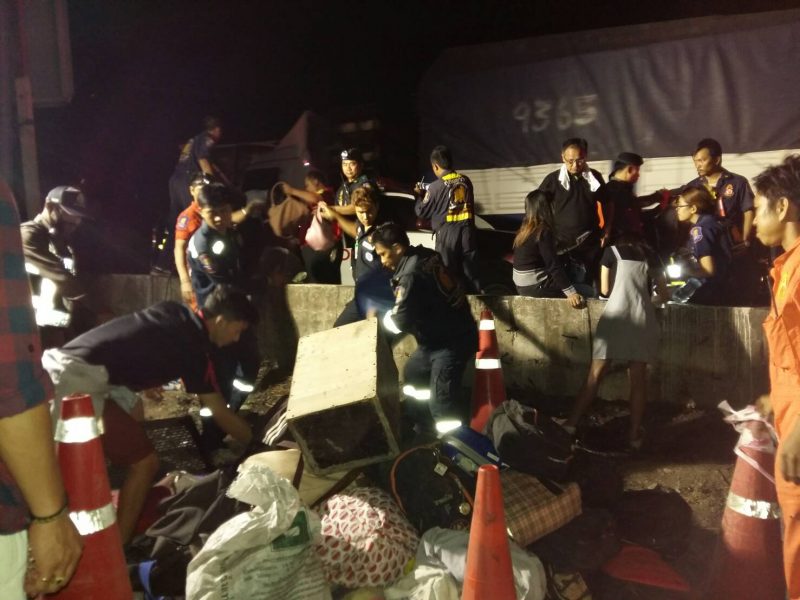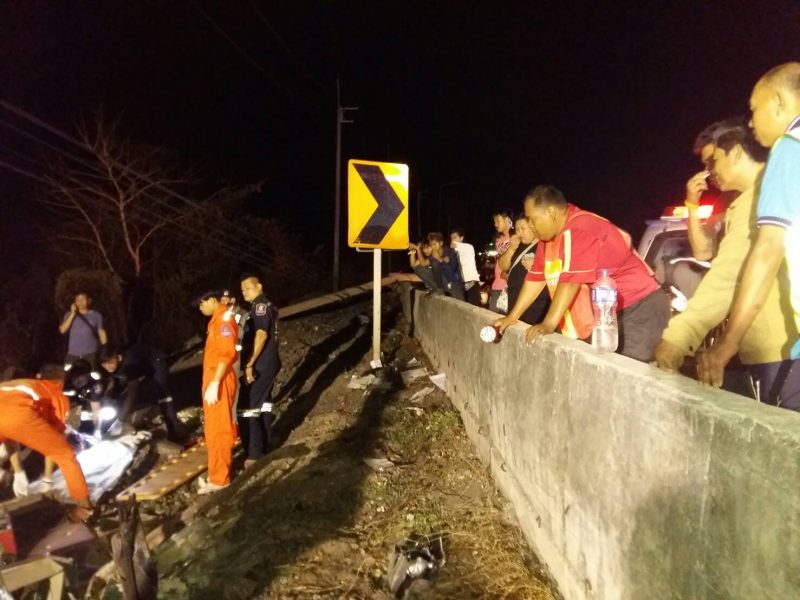 Related stories:
1 Dead, 40 Injured as Tour Bus Carrying Students Overturns: Driver Charged