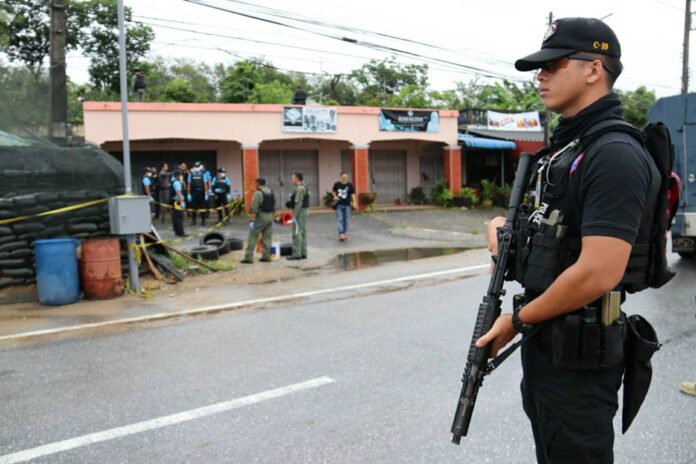 HAT YAI — Suspected Muslim insurgents killed four paramilitary army rangers Thursday in an ambush in southern Thailand, in the latest high-profile attack in the troubled region.
Police Lt. Sailom Roduppo said a pickup truck carrying six rangers in Narathiwat province was blown off the road by an improvised explosive device and then insurgents opened fire, killing the four soldiers and wounding two others.
For decades, a Muslim separatists have been active in Thailand's three southernmost provinces of Yala, Pattani, and Narathiwat, the only ones with Muslim majorities in the predominantly Buddhist country. More than 6,500 people have been killed since the insurgency flared in 2004.
In coordinated actions in the south earlier this month, suspected insurgents blocked roads with burning tires as they set off dozens of bombs that brought down power lines, causing scattered blackouts. The action came just after Thailand's king signed the country's new constitution.
Just last week, more than a dozen grenade and bomb attacks were launched, mostly against police and military targets. Two suspected insurgents were killed when explosives they were allegedly carrying exploded prematurely.
Last week's attacks were the first major assault since a key rebel group, the BRN — Barisan Revolusi Nasional, or National Revolutionary Front — issued a rare public statement on April 10 appearing to reject talks the Thai government has been holding with them as part of a coalition of insurgent groups known as MARA Patani. The BRN is assumed to be the most militant of the groups, while others have smaller followings.