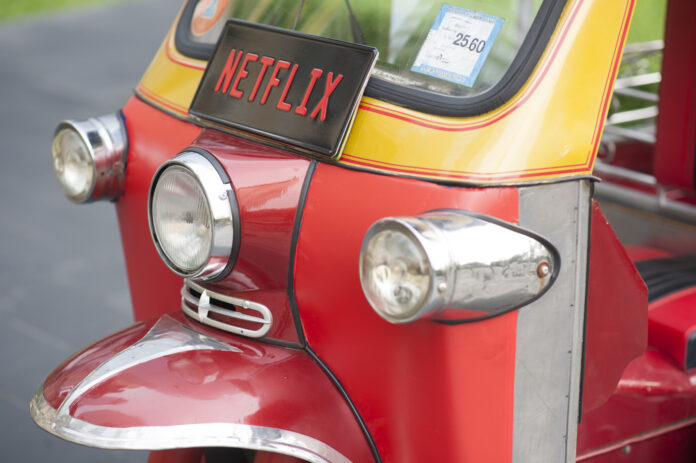 BANGKOK — Audiences can now watch "Breaking Bad," "House of Cards," "Narcos" and other Netflix programming with Thai subtitles.
California-based streaming giant Netflix on Thursday officially announced it has added Thai subtitles and dubbing to some of its programs shown domestically.
Thai subs can now be found on over 1,000 hours of content, about half of what is currently available in the country, said Netflix Vice President David Burt.
The entertainment service provider also trumpeted its partnership with mobile operator Advanced Info Service, or AIS, to begin offering its service last month.
Netflix launched in Thailand in January 2016 without any Thai language options. Its levels of monthly service range from 280 baht to 420 baht, depending on the number of devices used and resolution.
It joined several months after the launch of Iflix – a Malaysian company whose programming is already available in several regional languages – in what is becoming a crowded market for on-demand, streaming services including Iflix, Hollywood TV and Primetime.
Related stories:
WhichFlix? Find Who Has Your Shows With 'JustWatch'
AISflix: Mobile Operator AIS with Netflix