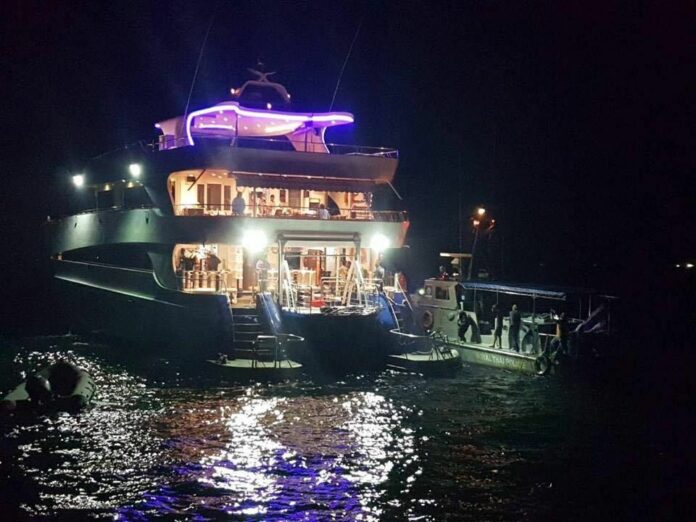 CHUMPHON — Four members of a group who headed out from Bangkok to learn scuba diving died Wednesday night along with one instructor after their boat capsized during a heavy rainstorm in the Gulf of Thailand.
The bodies of four women and one man, all in their 30s and 40s, were recovered from under the vessel near Koh Ngam Yai early Thursday following several hours of searching by marine police.
According to Col. Paisarn Sangtep of Pak Nam Chumphon police, the five people were among a group of 13 people, scuba diving students and instructors, who hired a boat to go out into the sea for a diving and undersea photography lessons.
The boat was operating in the gulf despite a foul weather advisory that small vessels should stay ashore. Paisarn said the boat's operators would be charged for recklessness resulting in death.
The five victims were Mahassana Kanchanapakorn, Teechaya Methamongkol, Chandara Tubchan, Thapanee Vorawatanakul and Sumassana Sutthanurak. Wednesday was to be the third day of their lessons.