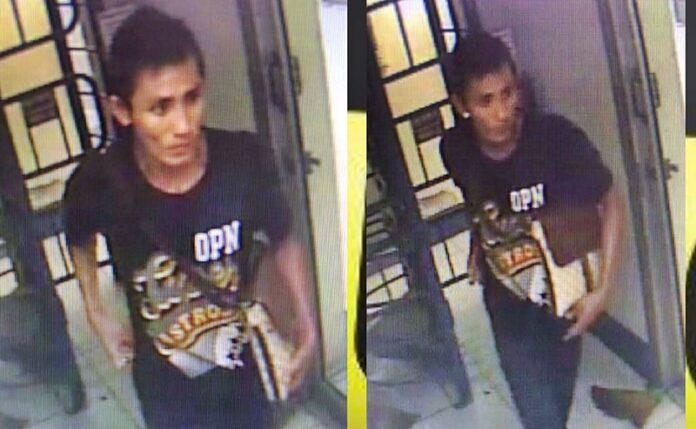 BANGKOK — Police are searching for a man wanted in connection with the sexual assault of a woman in a public restroom.
Police are publicizing images first released Sunday of the suspect they believe entered a unisex public toilet on June 26 near Bang Na junction and raped a 20-year-old female university student.
Built on the first floor of a four-story building, the five toilets were accessed by putting three baht into an automatic entry door. The building was shut down by local district officials Sunday.
Police said the suspect seen in the CCTV footage was 165 centimeters tall.
Interim metro police chief Sanit Mahathavorn said they expect an arrest to be made soon but offered no further comment on the case beyond the released photo.
Responding to an outpouring of concern about public safety following the case, Sanit also said anyone is welcomed to use the toilets at any police station nationwide, 24 hours a day.
Related stories:
Rape-Murder of Teacher Sparks Public Fury, Again