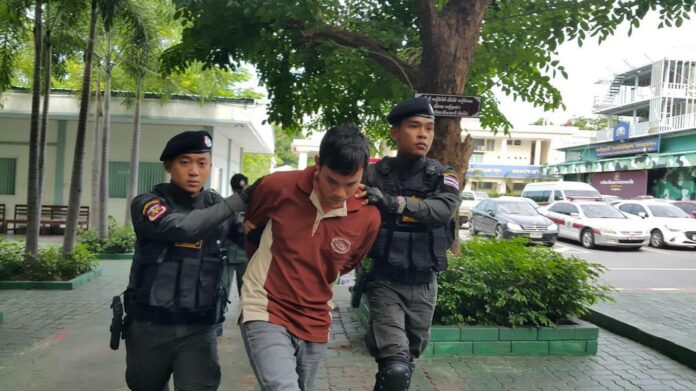 BANGKOK — A 27-year-old man publicly confessed Monday to murdering a Saraburi teacher he had sexually assaulted.
Arrested in Saraburi province and brought to the capital, Chatree Ruamsungnoen said at a police news conference that he broke into the unlocked room of Chularat Towanna, 26, on Friday night while she was asleep because he wanted to rape and rob her.
"She woke up before I did anything, so I turned around and found a knife on a shelf," the cement factory worker said.
Chularat was found dead and unclothed inside her room Saturday morning with her neck savagely slashed. The case has stoked anger across Thailand and reignited calls for mandatory death sentences for rapist-murderers.
Regional police said they were able to identify the perpetrator by reviewing the criminal records of residents in the area. Investigators found Chatree had been released from prison in November where he was serving time on a 2013 rape conviction.
Police said he confessed during interrogation, and they found a knife wound on his left hand.
Although Chatree denied raping the teacher, police Lt. Gen. Chaiwat Kateworachai said they were still examining the victim to determine what happened.
Related stories:
Murder and Rape Reignites Death Penalty Campaign