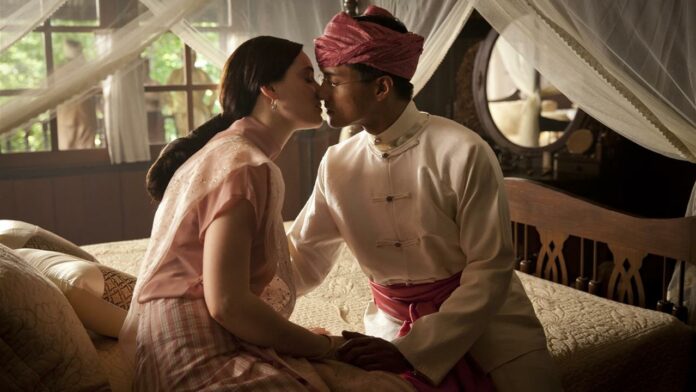 BANGKOK — Thailand wants to show off films shot in the kingdom – just maybe not all of them.
The annual Thailand Film Destination Festival still lacked a final lineup two days before it's set to open, with several notable absences among the 10 films confirmed so far, including a highly anticipated movie about the 1962 Burmese coup censors rejected after it was announced.
The ever-shrinking festival – first announced with 14 films, then 12 and now 10 – has had several films blocked by censors. Although the last unofficial schedule listed 12 films, festival staff said two films — a Swedish movie about an alcoholic priest in Phuket called "Happy Hour in Paradise" and French film about a young boy who dreams to be a mahout in "Sunny and the Elephant" — were still held up Monday by the Ministry of Culture's board of censors.
A publicist for the event said they hoped to have a final answer on the films by late Monday afternoon.
Read: Film About Burmese Coup May Still Hit Too Close to Home
Most notably missing is "Twilight Over Burma," a film based on the true story of an Austrian woman who marries a Shan prince that was banned from showing in Myanmar last month at a human rights-oriented film fest.
The film, partly shot in northern Thailand and starring Thai actors, had been announced as part of the festival before being twice rejected by Film and Video Censorship Board without any reason given, according to its producer who had been preparing to travel to Thailand to present his film.
"Friends told me about a press conference on June 13, telling that 13 films were selected, including 'Twilight Over Burma,'" Alfred Deutsch said. "I suppose a later decision was made not to screen … I don't know by whom and why [the film] was rejected."
The film's production coordinator responded with disappointment to the news.
"We have not been give a good reason why yet," Chris Lowenstein said by email Monday afternoon. "We are quite proud of the film and hopefully there will be a chance in the future to screen the film in Thailand to the general public."
As late as noon on Monday, the event's PR firm was still promoting three films that were given the axe, including the spiritual sequel to a comedy credited with drawing a massive influx of Chinese tourists.
"Detective Chinatown," made by the same team behind 2012's "Lost in Thailand," won't be showing. Several other films shot in Thailand went unmentioned, such as "Pattaya," a French comedy in the vein of "The Hangover" that is about what you would expect given its titular setting.
Included in the festival will be Canadian thriller "River" (2015), the true-life tale of an Italian transwoman in "Un Nuovo Giorno," Bollywood drama "Fireflies" and "Sayonara Itsuka" (2010), a romantic drama of two Japanese old flames rekindle their romance in Bangkok.
Those films are part of the festival's mission of showing off "the best films shot in the best locations" in Thailand, according to the British programming consultant who has been involved for the past four years.
"Obviously it's disappointing if for any reason some of the best films don't get shown," said Paul Spurrier, the filmmaker behind Bangkok's Friese-Greene Club. "But it may be for many different reasons."
Admission is free. The festival starts Wednesday and runs through July 12 at Paragon Cineplex. Moviegoers are encouraged to pick up their tickets 30 minutes before showtime.
Neither Thailand Film Office Director Worateera Suvarnsorn nor Wanasiri Morakul, director of tourism department, could be reached Monday for comment.
Related stories:
Film About Burmese Coup May Still Hit Too Close to Home