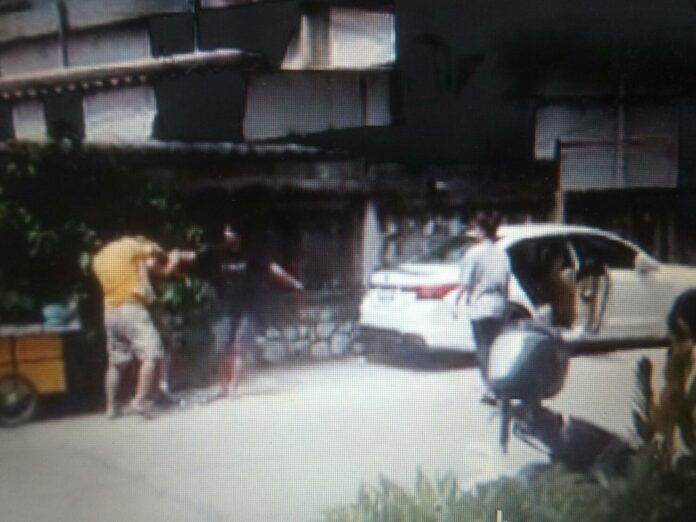 PATTAYA  — Police said they have arrested two Thai men who beat an Iranian national in broad daylight in the resort town of Pattaya on Tuesday.
Ekkachai Boonraksa, 33, and his accomplice Prawat Thaprasit, 32, were arrested a day later and appeared in court on Thursday on assault charges, said Apichai Krobpetch, chief of Pattaya City Police Station.
Col. Apichai would not disclose why the two men assaulted 35-year-old Seyed Shojaei beyond saying that it was a "personal matter."
"It was a personal matter. It's not a big issue. It's their personal matter. I don't want to comment on it because it may cause harm to the victim," Apichai said by telephone on Friday.
The assault took place in full view of tourists and locals in South Pattaya on Tuesday afternoon. The two attackers fled the scene before police arrived to investigate.
Police said a nearby security camera captured the incident, and that footage helped officers track down the perpetrators.