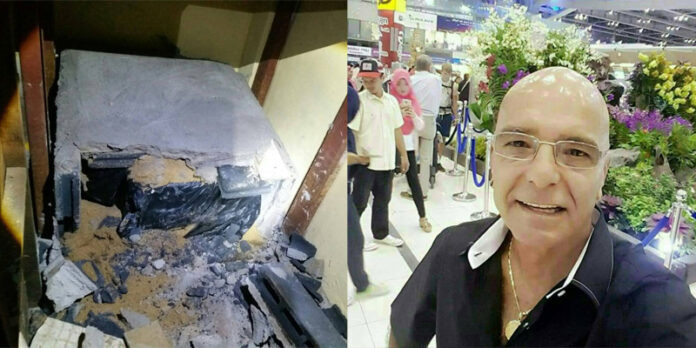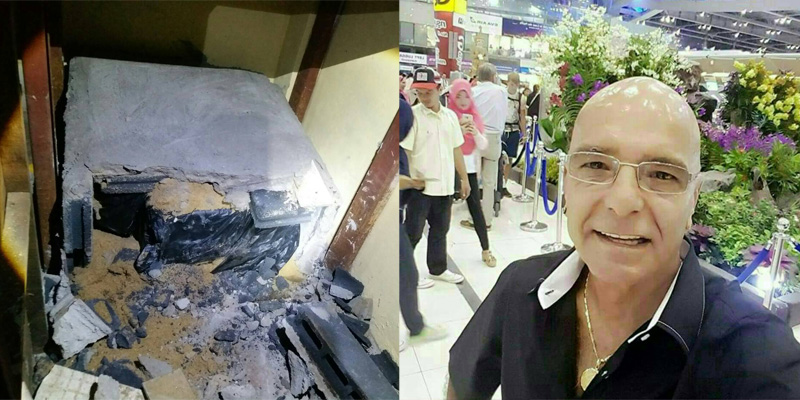 BANGKOK — Two Israeli men will be charged with premeditated murder after the body of a third was found buried under freshly poured concrete at a rental home in Nonthaburi, police said Sunday.
Eliyahu Cohen, a 63-year-old Israeli policeman, was found Saturday, three days after he had been reported missing, at a home in Bang Bua Thong district rented by Yaakov Shimon Sakira Bitton, 50, and his 17-year-old son, both Israeli.
Police Lt. Col. Pattapon Wajanasunthorn said that the crime suppression and metro police worked to find missing Cohen after he was reported missing Wednesday by a relative who had gone to the Israeli embassy for help.
Bitton owed money to Cohen, police said, and the last time they had met was at a restaurant in Khaosan Road prior to Cohen's disappearance.
"We traced the dad suspect because he used his debit card at Big C Bang Yai, near Central WestGate," Pattapon said. "Then we tracked the father-son pair and managed to bring the son in for questioning."
That led them to Saturday's grim discovery.
"The son confessed that he saw his dad kill Cohen at home, and then purchase materials to pour concrete over the body." Pattapon said. From that officers obtained a search warrant for the Betans' rental home in Nonthaburi, where Cohen's body was found. An autopsy was being conducted.
Police Capt. Kanok Wangjaipho said Sunday that the two suspects were being held at the Bang Bua Thong police station, and both would be charged with first-degree murder.