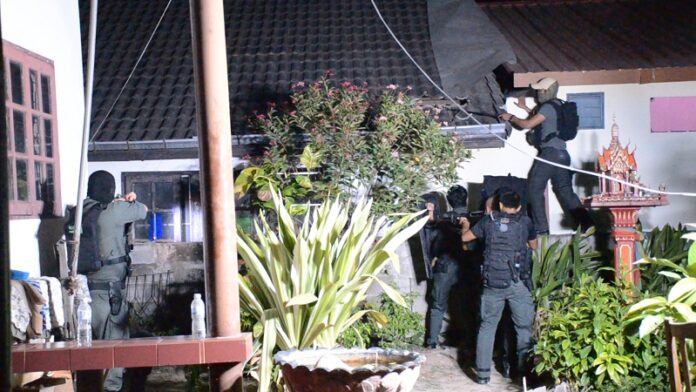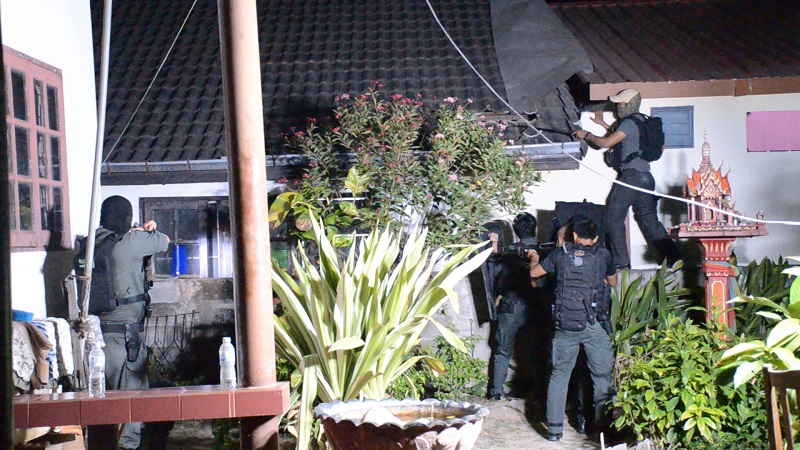 UDON THANI — A domestic call turned into a standoff lasting over 10 hours when a man took his own wife hostage at their home before police were able to finally rescue her Tuesday morning.
Police said they waited a long time before eventually breaking into the Udon Thani home where Woraphot Kiriya, 38, had locked himself in with his wife because he had already beaten her and they were afraid he would use his 9mm pistol.
"The reason we didn't rush in was because he had security cameras around the house," police Col. Netiphong Thatthamle said. "So we tried to get his mother and mother-in-law to negotiate with him."
After he was apprehended, Woraphot tested positive for drugs. He was charged with drug use, assault and unlawful restraint. Police said he has a long record of arrests for possession of ya ba, or methamphetamines, and had been released from prison in October.
His wife, La-ongdao Ngamnimit, 23, was in stable condition at a hospital.
Police first arrived at the home in Udon Thani city at 5pm on Monday after being called by Woraphot's mother, who was also trapped inside. Wannapa Kiriya, 59, had locked herself in a separate room. Police covered a security camera then cut through a steel window at about 6pm to rescue Wannapa.
But La-ongdao remained inside.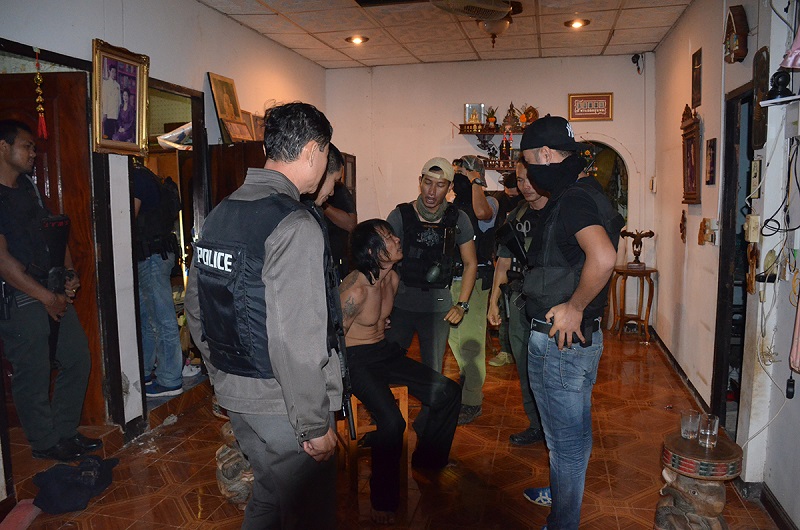 The ensuing standoff continued for hours before police finally threw tear gas and stormed the home just after midnight to rescue her. They found her lying on a bed on the ground floor, unable to move because she had been severely injured by her husband.
Woraphot hid when officers entered the home. Police found him inside his mother's wardrobe at 2:35am.
Woraphot said he misplaced his gun while attempting to flee. Police were unconvinced and were still searching the house as of Tuesday morning.