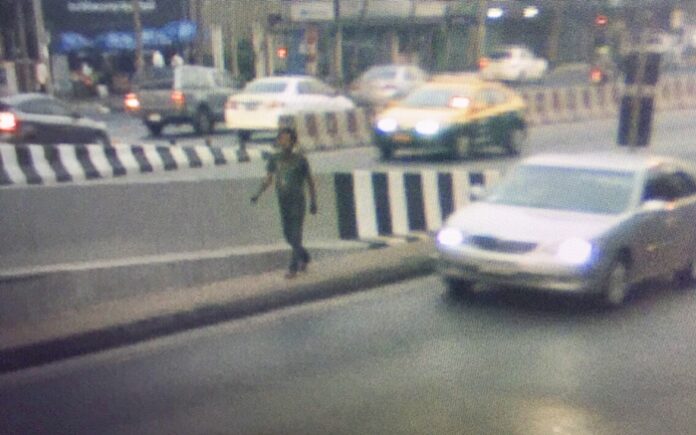 BANGKOK — Been stuck in traffic on Rama IV Road and need someone to blame? Police say this is your guy.
Police on Thursday offered a reward of 10,000 baht for information leading to the arrest of a homeless man accused of starting a fire below Thai-Belgian Bridge late last month, though their evidence is thin.
Read: Thai-Belgian Bridge to Remain Closed Until School Resumes
"We admit that it's difficult to find him, and we're using all our resources including all of our detectives. Citizens, volunteers and and news media can also help," local police station chief Col. Akkarawut Thaneerut said.
The suspect, Samran Muangkiew, 31, is a car window-washer with a record of five previous drug-related arrests. Police said they think it's his first act of arson, though they are unclear whether the fire was started intentionally. The warrant for Samran cites one count of causing a property-damaging fire.
There is only circumstantial evidence, however. Akkarawut said Samran can be seen wandering the area on CCTV footage and witnesses place him near the scene.
Citizens who can provide leads or information about Samran's whereabouts by calling 097-921-8168 or 02-286-1138.
Related stories:
Half of Thai-Belgian Bridge Reopens