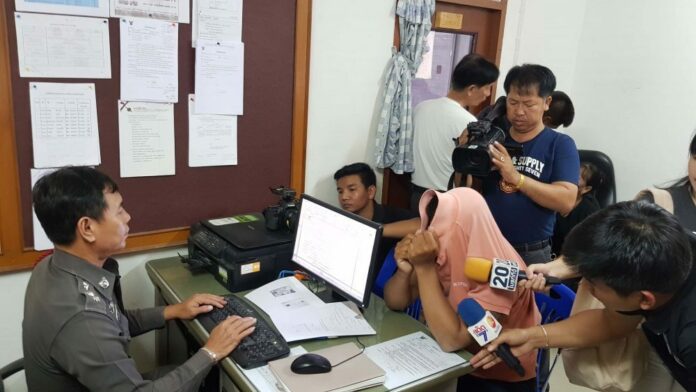 SAMUT SAKHON — A man who admitted to the rape of a woman whose body was found early Wednesday morning in a motel denied killing her, police said.
Sornram Pao-eiamjeen turned himself in to police at about 1:30pm as the prime suspect in the killing of Jaruwan Promma, a 23-year-old college student who on Wednesday was found dead inside a motel room, said Col. Saroj Rodmanee, chief of Ban Phaeo Police.
Sornram told police he checked into the motel and raped Jaruwan, but denied beating and strangling the woman to death. Sornram told police he got scared and left the room after the student had a seizure.
Thanawat Tonpho, the staff member at the motel who found Jaruwan's body, told police that Sornram and the victim arrived at the hotel at 11:25pm on Tuesday on a motorbike. He said they checked into a room paying 180 baht for a three-hour stay. About 30 minutes later, Thanawat saw Sornram walking out of the motel alone, getting on his motorbike and driving away.
Thanawat said he became concerned when Jaruwan failed to check out by the required time. After his repeated requests that Jaruwan exit the room were met with silence, he said he decided to open the door. Thanawat said the room was unlocked, and that he found the body at about 4am lying on the hotel bed. Police said blood was found on her legs, adding that she presented signs of having been strangled.
Sornram told police he met Jaruwan through Facebook on Sunday before they arranged to meet Tuesday night.
Sornram was charged with rape and intention to kill, according to Saroj. His bail was denied and he will be sent to a court at a later date.