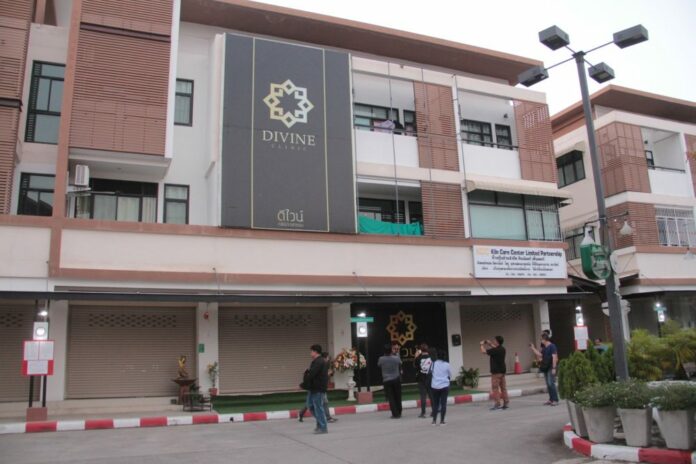 LAMPANG — Public health officials in Lampang province were preparing to file charges Tuesday against an unlicensed beauty clinic which conducted a breast augmentation on a young transgender woman who died the next day.
An autopsy found that Jiratchaya Kampoon died Sunday night of brain asphyxia after a lung collapsed, according to Prasert Kitsuwanrat, a physician with the Lampang Public Health Office.
On Saturday, she had gone to the Divine Clinic and paid 35,000 baht for silicone gel-filled breast implants. After a three-hour operation, 22-year-old Jiratchaya woke up briefly before falling unconscious a few minutes later.
Divine Clinic, opened in May, did not have a license from the Lampang Public Health Office, according to Lt. Col. Taranong Srikamwang, deputy chief of Kelang Nakhon police. The clinic sought a license in early May but was rejected.
Taranong said police and medical officials will further examine Jiratchaya's body. Although Jiratchaya signed a consent form provided by the clinic, it is liable for operating without a permit.
Police are still weighing charges against clinic owner Janjira Thiwong-ngeon.
Col. Jittapol Wongwan said Janjira could be charged with homicide, the maximum penalty for which is capital punishment. A count of manslaughter would be punishable by up to 15 years in jail, while negligent homicide is 10-year jail term or less.