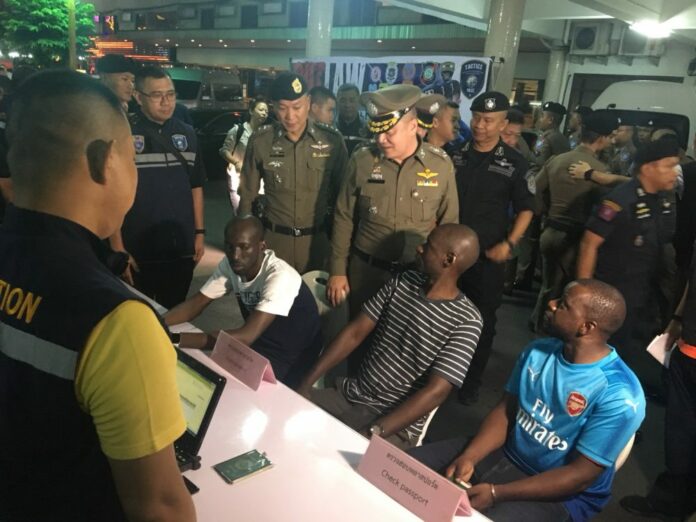 BANGKOK — More than 500 foreigners were arrested in another nationwide raid, police said Friday.
A crackdown on illegal immigrants seemed to gain intensity as the latest arrests almost doubled last week's record numbers. A total of 528 foreigners were rounded up yesterday from 307 locations countrywide including Bangkok's Nana and Sampeng areas, according to deputy immigration chief Maj. Gen. Itthipol Itthisarnronchai.
Read: Hundreds of Foreigners Arrested in Record Raids
He said 114 were arrested for overstaying their visas, 172 for illegally entering the country and the rest for petty crimes. The majority of them are Indians and Pakistanis, with some Guineans and Malians, he added.
On Thursday, 40 Indians were captured from Sampeng market in Chinatown. Itthipol said 30 foreigners were arrested from Nana area.
The sweeping campaign has seen 2,801 foreigners arrested and banned from entering Thailand, according to Itthipol.
Maj. Gen. Surachet Hakpan, who usually attends press briefings following the raids, was not present Friday. He has led the operation since before his recent appointment as Immigration Bureau commander.
Related stories:
Police to Investigate 'All Nigerians' in Thailand
74 Arrests in This Week's Edition of 'X-Ray Outlaw Foreigner'
35 Foreigners Arrested In This Week's 'X-Ray Outlaw' Raid
Germans, Russians Netted in This Week's 'X-Ray' Foreigner Raids