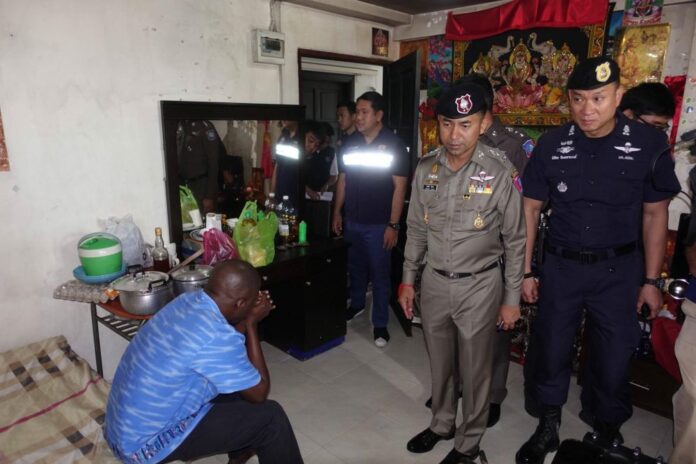 BANGKOK — Over at Thailand's Immigration Bureau, the word is out: Bad guys out, Big Joke in.
A police commander whose favorite pastime involves rounding up foreigners on expired visas was appointed Thursday to lead the bureau, which processes more than 35 million people through Thailand's borders and ports of entry annually.
Maj. Gen. Surachet "Big Joke" Hakpan, will replace Sutthipong Wongpin in the annual reshuffle announced by the police force, which will also see more than 200 others moved into new posts. His predecessor, Sutthipong, will head the metro police.
The appointments are effective Monday.
Despite his relatively junior rank as deputy tourism police commander, Surachet was one of the most visible faces of the police, having taken charge of many high-profile cases such as a crackdown on transnational boiler room scams and prosecution of netizens accused of insulting junta chairman Prayuth Chan-ocha online.
But he's perhaps most well known for the numerous "Black Eagle" raids – later renamed to the less racially charged "Operation X-Ray Outlaw Foreigners" – which targets foreigners working or living without proper visa documents.
Surachet, 45, could not be reached for comment Friday.
The police major general also stirred controversy recently when he rejected an allegation from a British tourist that she was raped on Koh Tao. Surachet suggested to the media she made up the story to file a fraudulent insurance claim.