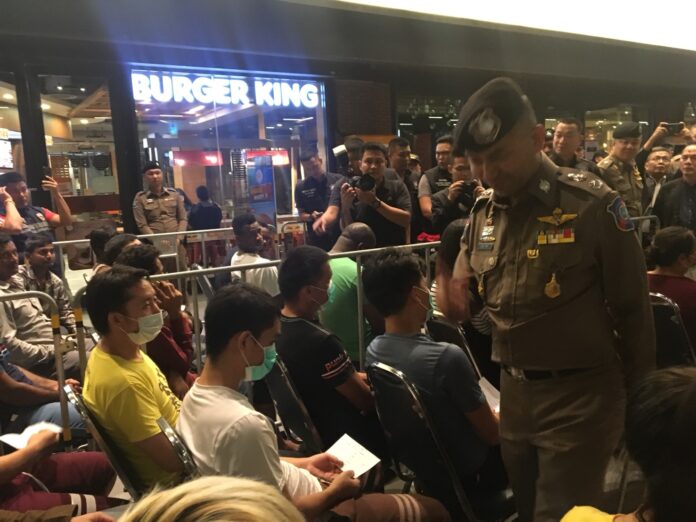 BANGKOK — Police on Friday said hundreds of foreigners were arrested in another round of national raids targeting schools, hotels and restaurants.
A record 369 foreign nationals were arrested Thursday night from 337 locations, including in the capital's Huai Khwang district, in an operation the immigration chief said was a joint effort between various law enforcement sectors. Maj. Gen. Surachet Hakpan began leading the campaign when he was deputy commander of the tourist police.
He said 96 were captured for overstaying their visas, 131 for illegally entering the country and 142 for petty crimes.
More than 70 Chinese, Indians and Ghanaian were rounded up from Ratchada and Sutthisan areas for selling goods, as foreigners are not allowed to work in retail.
Surachet said the ongoing operation has seen almost 2,300 foreigners arrested and banned from entering Thailand in 35 raids.
Related stories:
Police to Investigate 'All Nigerians' in Thailand
74 Arrests in This Week's Edition of 'X-Ray Outlaw Foreigner'
35 Foreigners Arrested In This Week's 'X-Ray Outlaw' Raid
Germans, Russians Netted in This Week's 'X-Ray' Foreigner Raids
44 More Foreigners Arrested in Raids Nationwide
Dozens of Foreigners Arrested in School Raids Nationwide