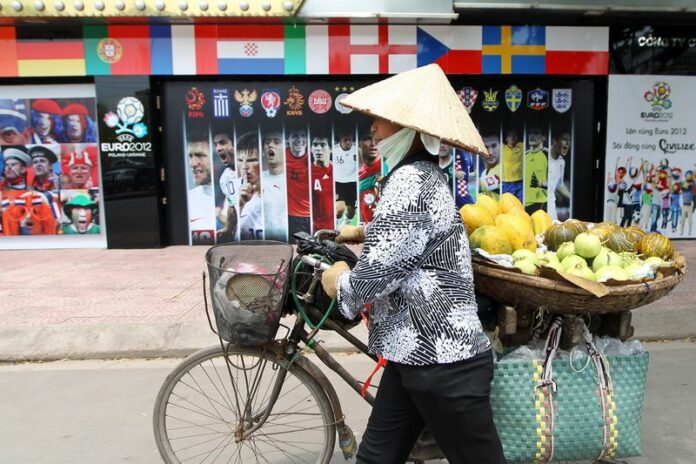 HANOI (DPA) — Six men have been arrested in Ho Chi Minh City for allegedly helping run a football gambling ring that processed 1,400 billion dong (66 million dollars) in bets, police said Friday.
The gang, allegedly led by 66-year-old Tran Van Khoi, admitted to collecting bets for games in the World Cup in Brazil and other football matches including England's Premier League, police said.
"The investigation agency has identified those people who placed bets and can say how much money they bet each time," said Ho Si Tien, director of the Criminal Police Agency.
"This is organised gambling on an extremely big scale," a police statement said late Thursday.
Bets were placed via a website called M88 with an overseas server, police-run television AnNinh TV reported Friday.
Khoi and the others were employed to collect the money and send it to ringleaders based abroad. The report did not specify which country. Records showed transactions of up to a million dollars each time.
Betting is illegal for Vietnamese citizens in Vietnam, but remains extremely popular. On Thursday, police arrested another 10 people for alleged involvement in another football betting ring worth over 380,000 dollars.
Those found guilty of running gambling rings on a large scale can be sentenced to up to 10 years in prison.