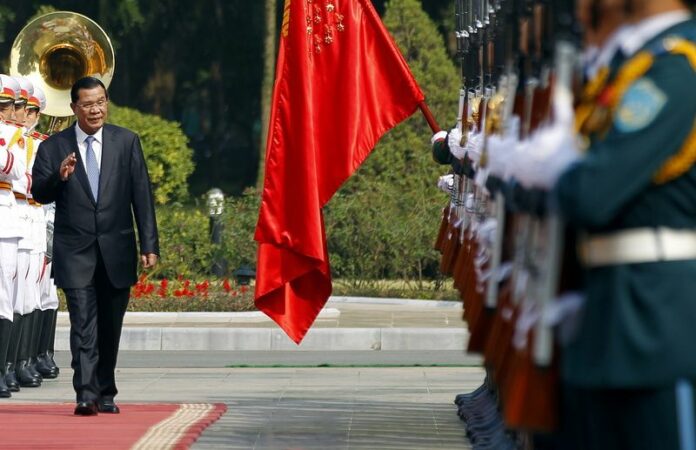 PHNOM PENH (DPA) — Cambodian Prime Minister Hun Sen said his administration is every bit as legitimate as the Thai junta that seized power in May, in a speech reported Friday.
He was encouraging the opposition to take up their seats in parliament, which they have been boycotting since an election last year that they said was marred by fraud.
"In Thailand, (coup leader General) Prayuth Chan-ocha received a royal decree from the King so he can work legally," Hun Sen said Thursday, according to the Phnom Penh Post.
"Here, the National Assembly (also) obtained a royal decree for the convening of parliament," he said.
The premier called the opposition Cambodia National Rescue Party "stupid" for refusing to take their seats. "A royal decree is the highest legitimacy above all others," he said.
Opposition leader San Rainsy called the comparison unfortunate.
"A coup is a coup," he told the Post, "whether it is a military coup as in the case of Thailand or a constitutional coup as in the case of Cambodia."
"Hun Sen only makes his case worse by comparing his government to the current Thai government."