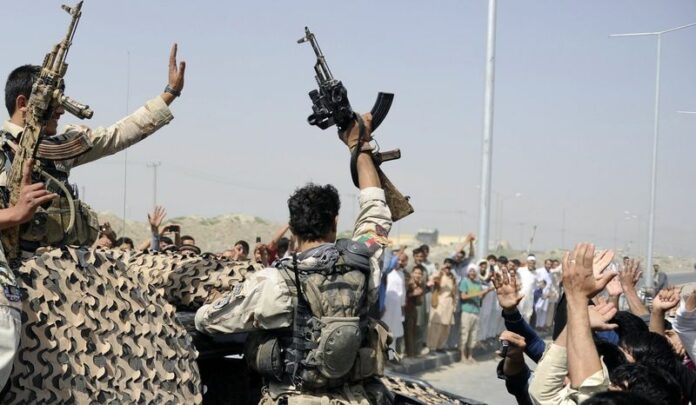 By Najeebullah Hazem (DPA)
KABUL (DPA) — Six Taliban insurgents were killed by Afghan security forces when the attackers targeted Kabul International Airport early Thursday, officials said.
"A group of insurgents attacked Kabul airport from a building under construction in Police District 15, close to the airport, at 4.30 am [0000 GMT]," said Mohammad Ayoub Salangi, the deputy interior minister.
One blew himself up and the other five were killed after nearly four hours of clashes with Afghan security forces, Sediq Sediqqi, the interior ministry's spokesman, told local media, adding one police officer was injured in the gun-battle.
There were no civilian casualties in the incident, Salangi said, adding the attackers were not able to cause any damage to the intended target, which was the military wing of Kabul airport, adjacent to the civilian side.
"Our security forces carried out a successful operation against the insurgents and now it is over," he told dpa.
Taliban claimed responsibility for the attack, saying their target was the Afghan military at the airport.
This was the fourth attack in the Afghan capital this week. On Monday, they launched two rockets in a busy neighbourhood of Kabul, but there were no casualties.
On Tuesday two employees of the presidential press office were killed in a roadside bomb in central Kabul. On Wednesday, two rockets landed in the Kabul airport area with no casualties.