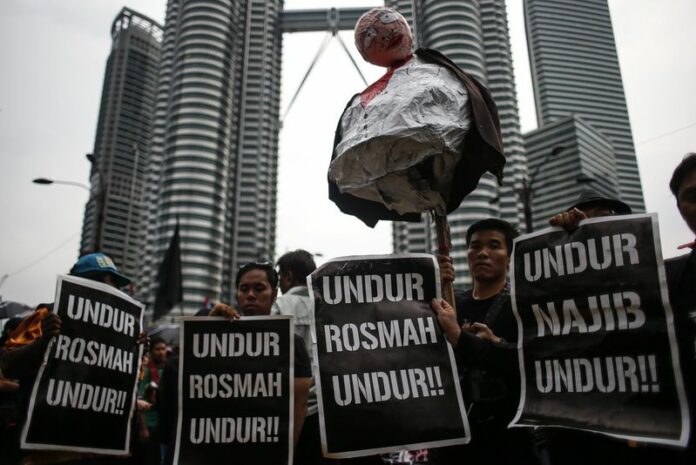 KUALA LUMPUR (DPA) — Three Malaysian opposition legislators on Tuesday shaved off their hair outside parliament to demand the release of their leader Anwar Ibrahim, who is serving a five-year prison sentence for sodomy.
Member of parliament Nik Mazian Nik Mohamad said he shaved his hair to dramatize the call for the release of Anwar, 67.
Anwar should be allowed to attend the parliament session that started Tuesday, said Mahfuz Omar, information chief of the Islamist opposition Parti Islam Se-Malaysia (PAS).
The opposition leader is still waiting to hear back from the king regarding his request for a pardon; as such, his trial is not concluded and he should not lose his rights as a parliamentarian, Anwar's supporters say.
The prosecution considers Anwar a convict and subject to the rule that says any lawmaker sentenced to a year or more in prison loses his or her seat.
On Saturday, thousands of opposition supporters marched in Kuala Lumpur to demand his release, after the Federal Court last month upheld his conviction of sodomizing his former aide in 2008.
Police detained three of the rally's organizers for alleged violations of the country's peaceful assembly law.
Anwar's supporters claim his conviction was politically motivated.
For comments, or corrections to this article please contact:[email protected]
You can also find Khaosod English on Twitter and Facebook
http://twitter.com/KhaosodEnglish
http://www.facebook.com/KhaosodEnglish