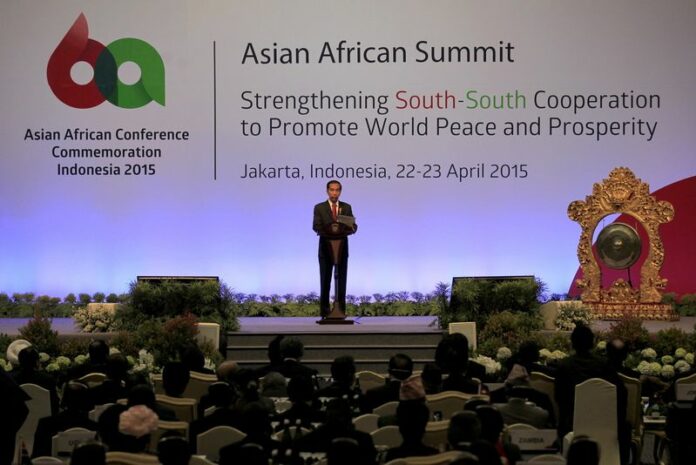 JAKARTA (DPA) — Indonesian President Joko Widodo called Wednesday for a new economic order in the world and reforms to the United Nations.
Opening the Asian-African Conference, which was observing its 60th anniversary, Widodo in a brief speech said that global imbalance has led to destruction, while the UN has seemed incapable of addressing global problems. Violent act carried out without UN mandate showed disregard for the organization, he said.
"Therefore, the Asian-African countries urge the reform of the United Nations so that it would function as an international organization that push for justice to all nations," Widodo said.
The meeting included 92 countries from the two continents and 30 world leaders, including chairman of the Presidium of the Supreme People's Assembly of North Korea Kim Jong-nam.
Widodo said the view that global economic problems can only be solved through the World Bank, the International Monetary Fund and the Asian Development Bank is obsolete.
"I am of the opinion that global economy should not depend on the three global institutions. We have to create a new world economic order," Widodo said.
"We urge the reform of a new economic order to eschew other country's domination. The world now needs a new collective global leadership that should be carried out responsibly."
He reiterated his campaign promise to make Palestine independence a reality and called for participating countries to support the goal.
"We have to support the birth of an independent Palestine," Widodo said.
The conference will end Saturday with leaders recreating the historical walk their predecessors took in 1955 in Bandung, West Java, where the first Asian-African Conference was held.