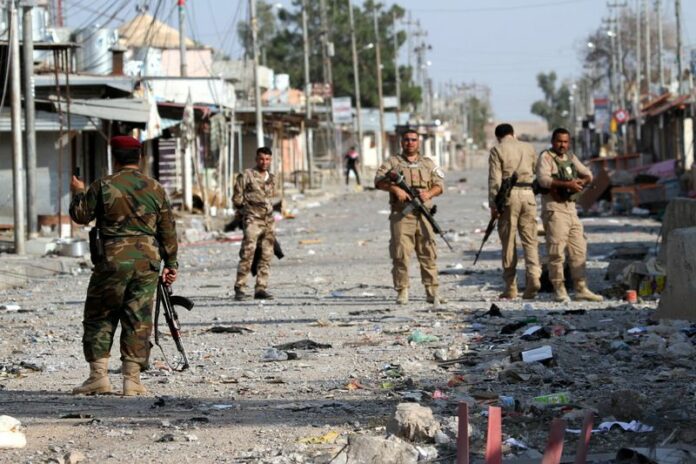 CAIRO — Nine Iraqi soldiers are dead after a U.S.-led coalition airstrike, the first reported friendly fire deaths in the country's fight against ISIS, Iraqi Defense Minister Khaled al-Obeidi said yesterday.
"The ministry has formed an investigation committee to determine the causes behind the alliance aircraft bombing of Iraqi army's advancing units near Fallujah [in western Iraq]," al-Obeidi said in Baghdad, according to Iraqi news website Alsumaria News.
The U.S. military said it was investigating whether one of its airstrikes against Islamic State targets on Friday resulted in the deaths of Iraqi soldiers, CBS News reported.
U.S. Central Command issued a statement late Friday saying that one of its airstrikes may have killed 10 Iraqi soldiers.
"We are fully committed to the safety of our Iraqi partners while pursuing the destruction of our mutual enemies," U.S. Central Command said.
Iraqi media reported that an Iraqi force was mistakenly bombarded by the coalition jets during a clash with ISIS fighters south of Fallujah on Friday.
In recent weeks, Iraq, backed by a U.S.-led air cover, has stepped up a military campaign to drive ISIS from the areas the jihadist group controls in the western province of Anbar.
In May, the al-Qaeda splinter group seized Ramadi, the capital city of Anbar, in an embarrassing setback for Iraqi government troops.
Story: Bill Bredesen and Ramadan Al-Fatash / DPA
To reach us about this article or another matter, please contact us by e-mail at: [email protected].