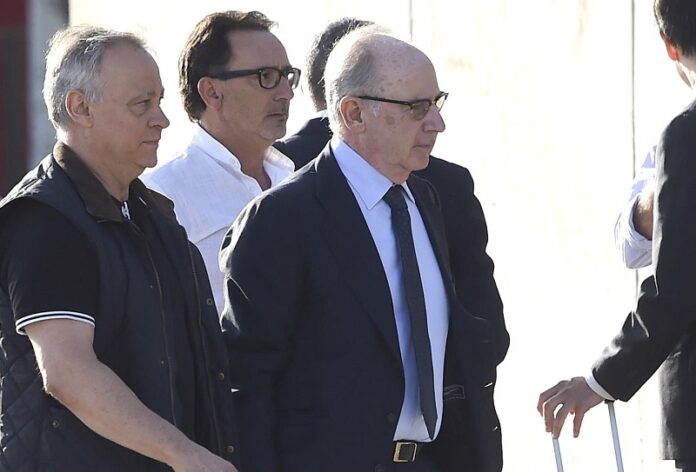 MADRID — Protesters shouted insults at Rodrigo Rato, the former head of the International Monetary Fund, as he and 64 others entered court for a trial over the alleged misuse of corporate credit cards at a Spanish bank.
Prosecutors are seeking a 4 and-a-half year jail term for Rato, 67, who headed Bankia group between 2010 and 2012.
The court says investigations indicate there was fraudulent administration and misappropriation of bank funds by the accused in the use of the "opaque" credit cards for irregular and undeclared expenses between 2003 and 2012.
The trial started Monday but questioning of the accused will begin Friday.
Rato was IMF chief from 2004 to 2007 and a leading figure in Spain's acting ruling Popular Party from 1996 to 2004.