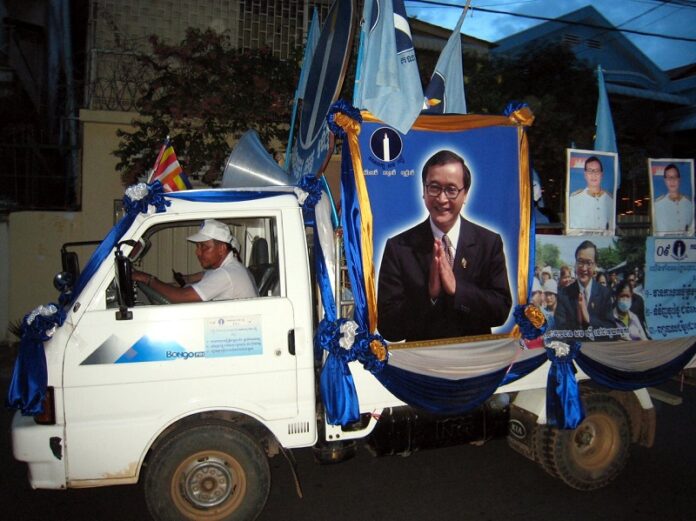 PHNOM PENH — A Cambodian court has sentenced an opposition senator to seven years in prison over comments he posted on Facebook criticizing a 36-year-old border agreement with neighboring Vietnam.
Judge Ros Piseth of Phnom Penh Municipal Court found Hong Sok Hour, a member of the country's main opposition Cambodia National Rescue Party, guilty of falsifying public documents, using fake documents and inciting chaos.
Hong Sok Hour did not appear in court for the verdict Monday. It is not clear if he will appeal against the verdict.
Hong Sok Hour is one of several opposition figures to run afoul of the law in what activists say is the willful use of the courts by the government of Prime Minister Hun Sen to suppress and silence critics.