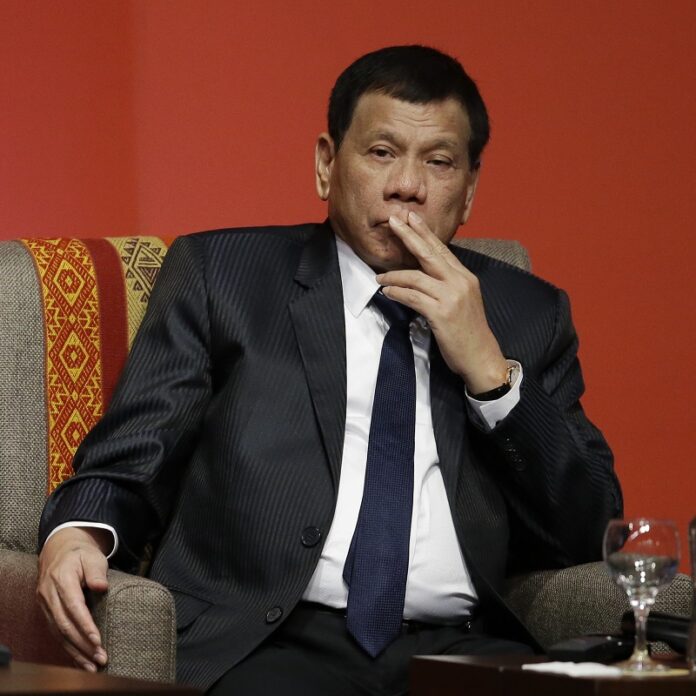 LIMA, Peru — Philippine President Rodrigo Duterte has lambasted the United States and other Western nations as bullies and hypocrites, while he praised Russia as a "great country" in his first meeting with his acknowledged idol, Russian leader Vladimir Putin.
Talking on the sidelines of the Asia Pacific Economic Cooperation Forum in Peru, Duterte also gave Putin a scathing review of America's military endeavors in Vietnam, Afghanistan, Iraq and the Korean peninsula. He said the United States has given unequal treatment of the Philippines as a treaty ally and added that his country wants to engage more with Europe.
Duterte told Putin that he previously has been identified with the Western world. But, he added: "Of late, I see a lot of these Western nations bullying small nations. And not only that, they are into so much hypocrisy."
An obviously elated Putin congratulated Duterte. He called the May 9 election that Duterte won "indeed a very bright day," noting it came on the Russian holiday marking victory over Nazi Germany.
Putin said the Philippine leader has done much quickly in "developing the all-round partnership between our countries and with respect to promoting greater trust and confidence between us."