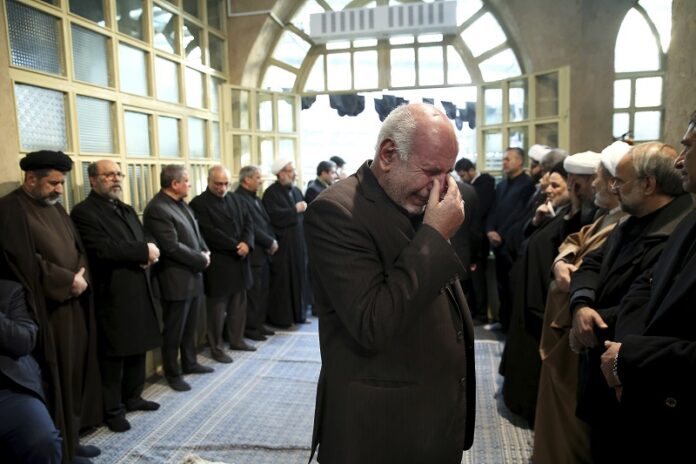 TEHRAN, Iran — Iran is holding an hours-long funeral ceremony for the late Iranian president, Akbar Hashemi Rafsanjani, following his death over the weekend at the age of 82.
Thousands of Tehran residents and government officials have gathered on the Tehran University campus, where Rafsanjani's casket is on display. Authorities have declared Tuesday a public holiday so Iranians can commemorate Rafsanjani.
Iran's Supreme Leader Ayatollah Ali Khamenei is later to hold prayers by Rafsanjani's casket.
Rafsanjani will be buried in mausoleum of the late leader of the 1979 Islamic Revolution, Ayatollah Ruhollah Khomeini.
Rafsanjani, a close aide to both Khomeini and Khamenei, served as president from 1989 to 1997. He was a major supporter of moderate President Hassan Rouhani and served as a go-between for reformers seeking outreach to the world and hard-liners.