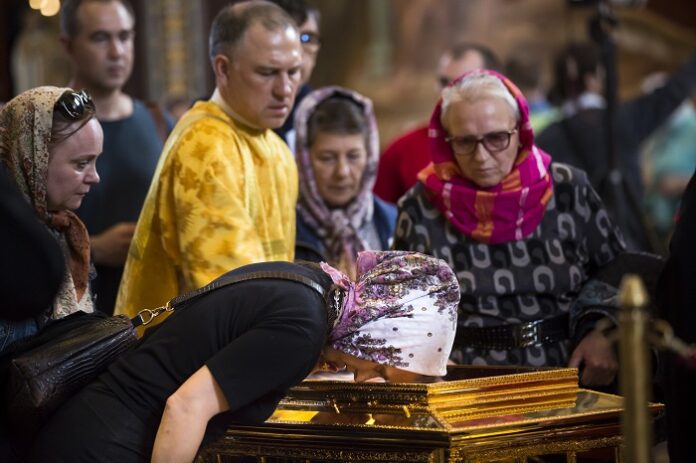 MOSCOW — Over a million people have visited the relics of Saint Nicholas, one of the Russian Orthodox Church's most-revered figures, since they were brought to Moscow last month.
A total of 1,021,500 people have paid their respects to the holy remains, according to data published Saturday on an official website for the relics.
The queue to see the fragments of the saint's bones on display has regularly extended several kilometers from Moscow's Cathedral of Christ the Savior since the May 23 beginning of public viewings.
The huge turnout underlines the important of the Orthodox Church and the defining role religion plays for many Russians a quarter-century after the collapse of the officially atheist Soviet Union.
The relics, on loan from Italy, will be moved to St. Petersburg later this month.