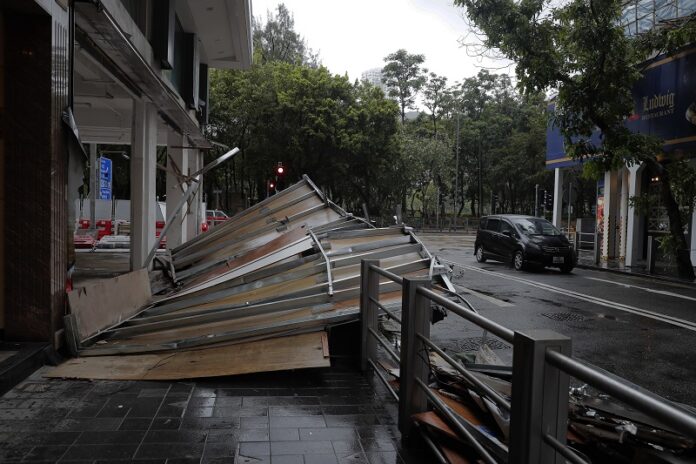 BEIJING — Authorities and state media say the death toll from powerful Typhoon Hato in southern China has risen to at least nine.
Macau's Government Information Bureau said five people were killed and 153 injured in the gambling enclave.
China's official Xinhua News Agency said Wednesday another four were killed in the neighboring province of Guangdong while one person remains missing. Hato was the most powerful typhoon to hit the area in 53 years, packing winds of up to 160 kilometers (99 miles) per hour on Tuesday.
Xinhua said that in southern China, almost 27,000 people were evacuated to emergency shelters, while extensive damage to farmland and the loss of power to almost 2 million households was also reported.