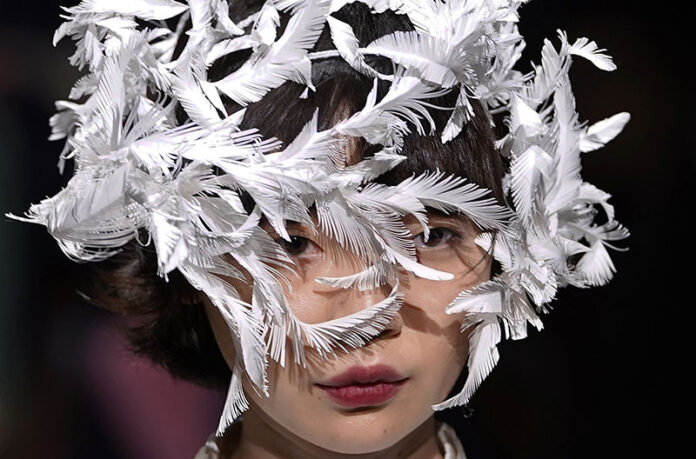 A staff member looks out from a curtain before a news conference following a plenary session of China's National People's Congress, which approved constitutional amendments allowing President Xi Jinping to continue in office for an unlimited number of terms.
The rubber-stamp legislature includes nearly 3,000 delegates who unfailingly vote according to the program handed down to them by the Communist Party leadership.
In other images from the Asia-Pacific region this week, a one-horned rhinoceros walks inside the Pobitora Wildlife Sanctuary in Assam state, India. The tiny wildlife sanctuary in northeastern India has reported a jump in the number of one-horned rhinoceroses.
A 14-year-old Indian girl is treated for her wounds in cross-border shelling between Indian and Pakistani troops in the disputed Kashmir region. Five members of a family were killed after an artillery round from the Pakistani side hit their home along the militarized Line of Control that divides the Himalayan territory between the two nuclear-armed rivals. Pakistan in turn has accused India of shelling its territory.
This gallery was curated by Associated Press photo editor Toru Takahashi in Tokyo.