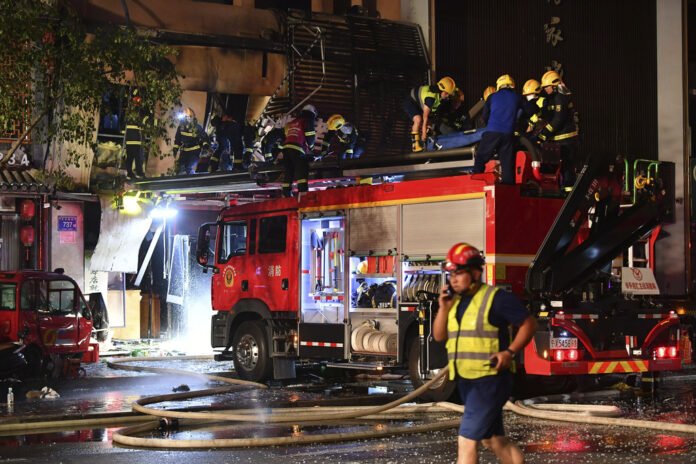 YINCHUAN, June 22 (Xinhua) — The death toll from an explosion which ripped through a barbecue restaurant in Yinchuan, capital of the Ningxia Hui Autonomous Region, on Wednesday night, has risen to 31, local authorities said Thursday.
The blast happened at around 8:40 p.m. on a busy street in Xingqing District of Yinchuan, due to a leakage of liquefied petroleum gas from the operating area of a barbecue restaurant.
The explosion resulted in 38 casualties, with 31 people confirmed dead despite rescue efforts, while seven individuals, including one in critical condition, are currently receiving medical treatment, according to Ningxia Hui Autonomous Regional Committee of the Communist Party of China.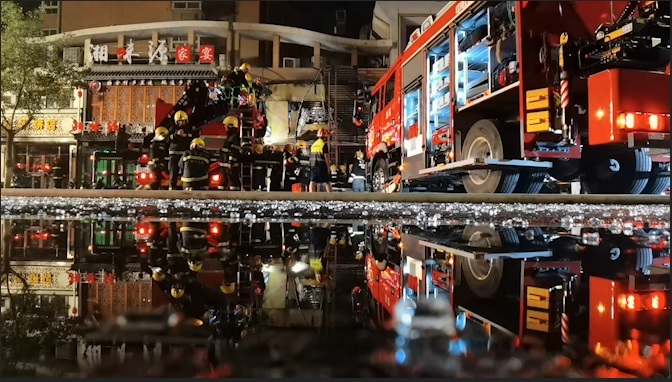 Chinese President Xi Jinping on Thursday demanded all-out rescue and treatment of the injured and safety overhaul. He urged efforts to quickly determine the cause of the accident and hold people accountable under the law.
Xi also said all regions and related departments should address "all types of risks and hidden dangers" and launch campaigns to promote workplace safety.
A staff member in the emergency clinic at the General Hospital of Ningxia Medical University confirmed to the AP on the phone that some of the injured were receiving treatment at the hospital, but said she was not authorized to talk to media and declined to provide her name.
The Paper cited a woman identified only by her surname Chen saying she had been about 50 meters (164 feet) from the restaurant when she heard the explosion. She described seeing two waiters emerge from the restaurant afterward, one of whom collapsed immediately, while thick smoke billowed from the restaurant and a strong smell of cooking gas permeated the area.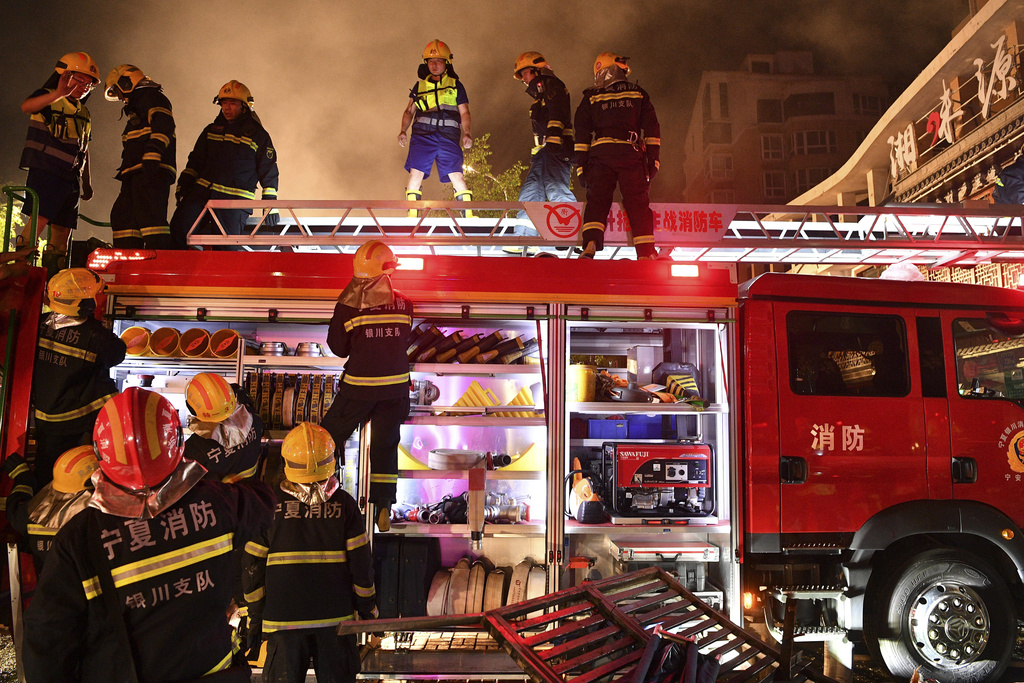 The central government's Ministry of Emergency Management said on social media that search and rescue work at the restaurant was completed early Thursday morning and investigators were working to determine the cause of the blast.
The Dragon Boat Festival is a national holiday devoted to eating rice dumplings and racing boats manned by teams of paddlers. While the majority of Yinchuan's population is Han Chinese, a third are Hui people, or Chinese Muslims.
Industrial accidents of this type are a regular occurrence in China, usually attributed to poor government supervision, corruption, cost-cutting measures by employers and little safety training for employees.
At least nine people were killed in an explosion at a Chinese petrochemical plant, and three others died in a helicopter crash during the country's May Day holiday.
In February, 53 miners were killed in the collapse of a massive open pit coal mine in the northern region of Inner Mongolia, leading to numerous arrests, and four people were detained over a fire at an industrial trading company in central China in November that killed 38 people.
The central government has pledged stronger safety measures since an explosion in 2015 at a chemical warehouse in the northern port city of Tianjin killed 173 people, most of them firefighters and police officers. In that case, a number of local officials were accused of having taken bribes to ignore safety violations.