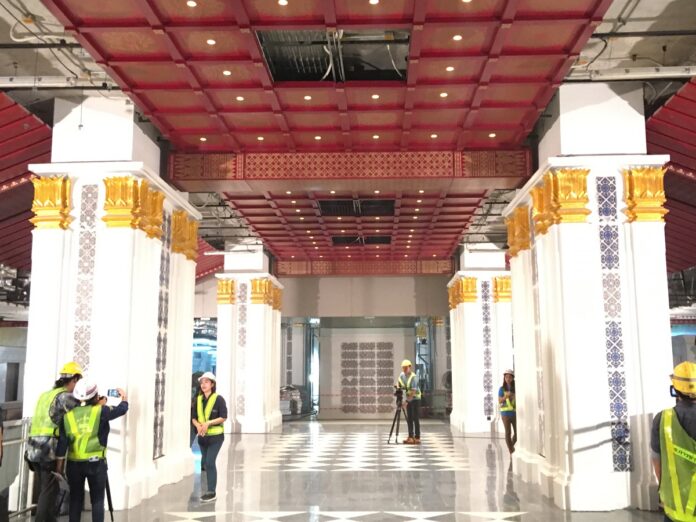 BANGKOK — Thailand's most elaborate subway station will open for public tours later this year.
Built to resemble a Rattanakosin-style stateroom, MRT Sanam Chai is one of three stations to open in the old quarter, all artfully designed to reflect its diverse cultural roots.
Though the MRT Blue Line's extension from Hua Lamphong east to Tha Phra won't operate until 2019, MRT Sanam Chai, located near the Grand Palace, will be completed and opened for visitors, Gen. Yodyuth Boonyathikarn, chairman of the Mass Rapid Transit Authority, said Wednesday. No specific date was open.
The extension from Hua Lamphong to Tha Phra was said to cost 20 billion baht.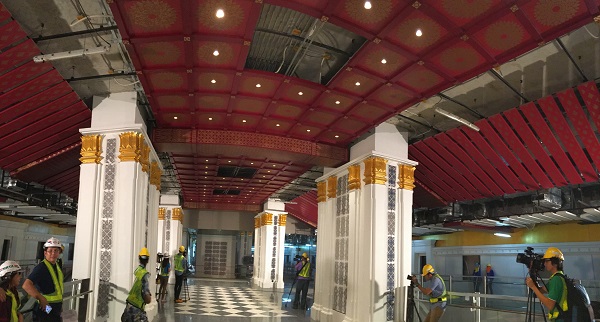 The station was designed by National Artist Pinyo Suwankiri to fit in with the surrounding old town area and its signature fusion of Thai and neo-classicalist European architectural styles. Located beneath Sanam Chai Road, the station is close to some of Bangkok's most important cultural landmarks such as Wat Pho, Museum Siam and the former Pak Khlong Talad flower market.
First is the station being built under Wat Mangkon (Dragon Temple) in Chinatown, which will mix Chinese and European designs with a dragon motif.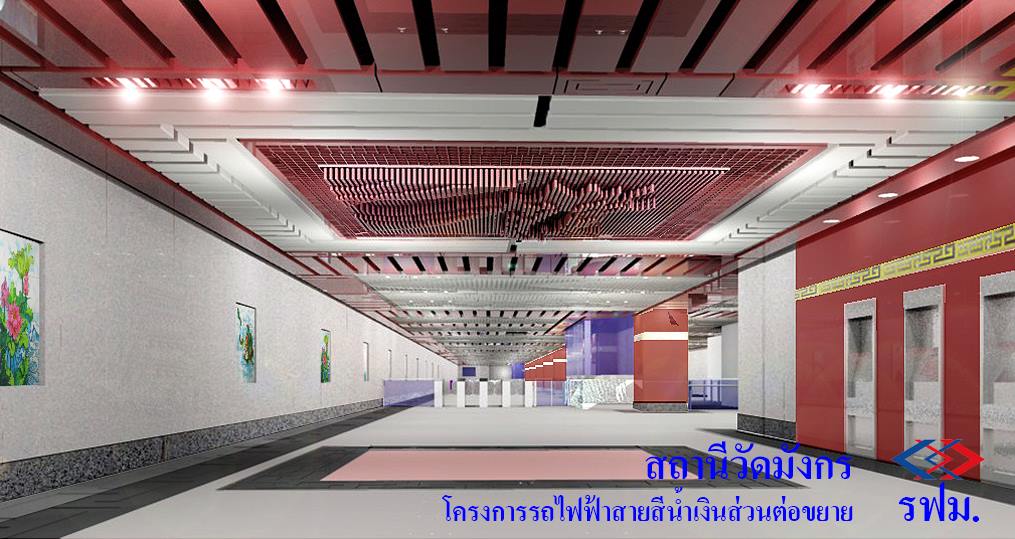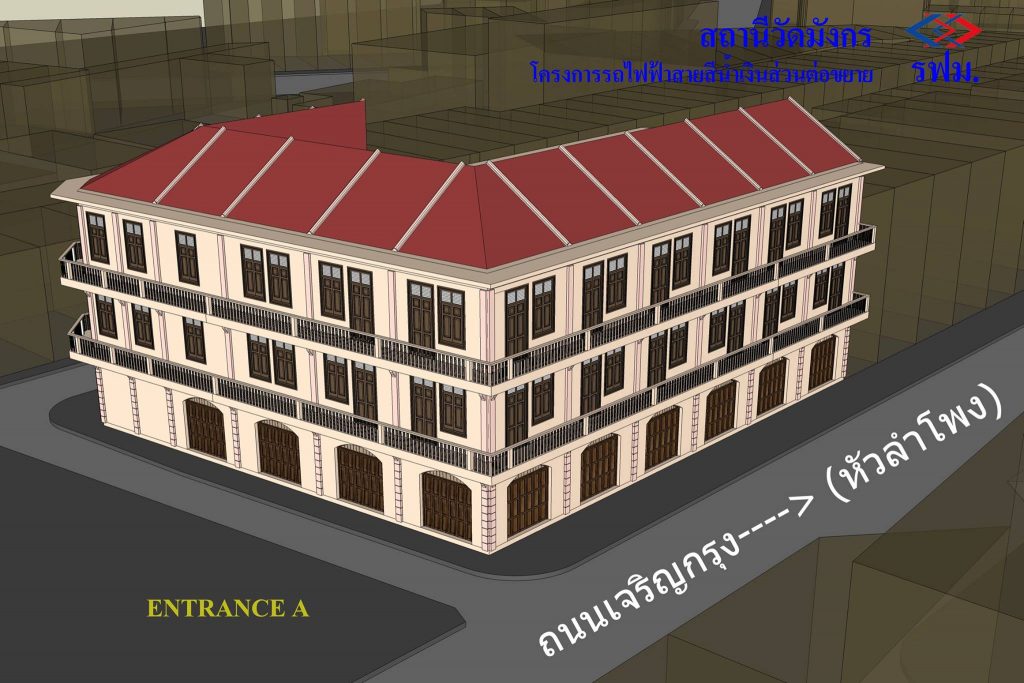 Next, find Sino-Portuguese colonial style at MRT Wang Burapha, located underneath the Sam Yod intersection on Charoen Krung Road between Mangkon and Sanam Chai stations.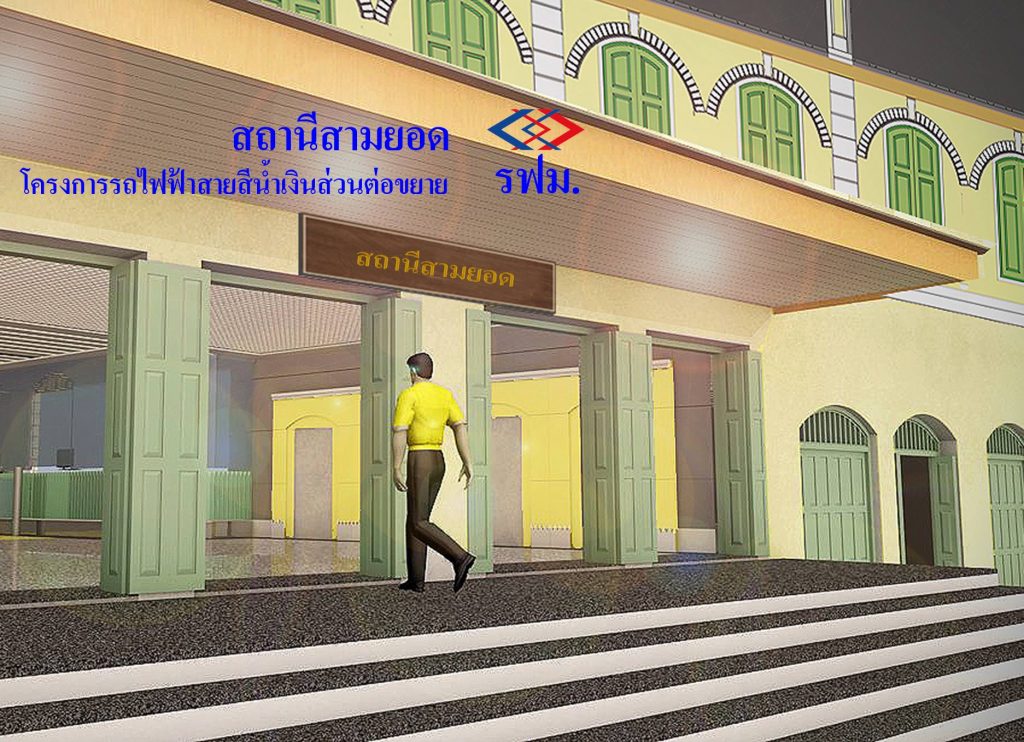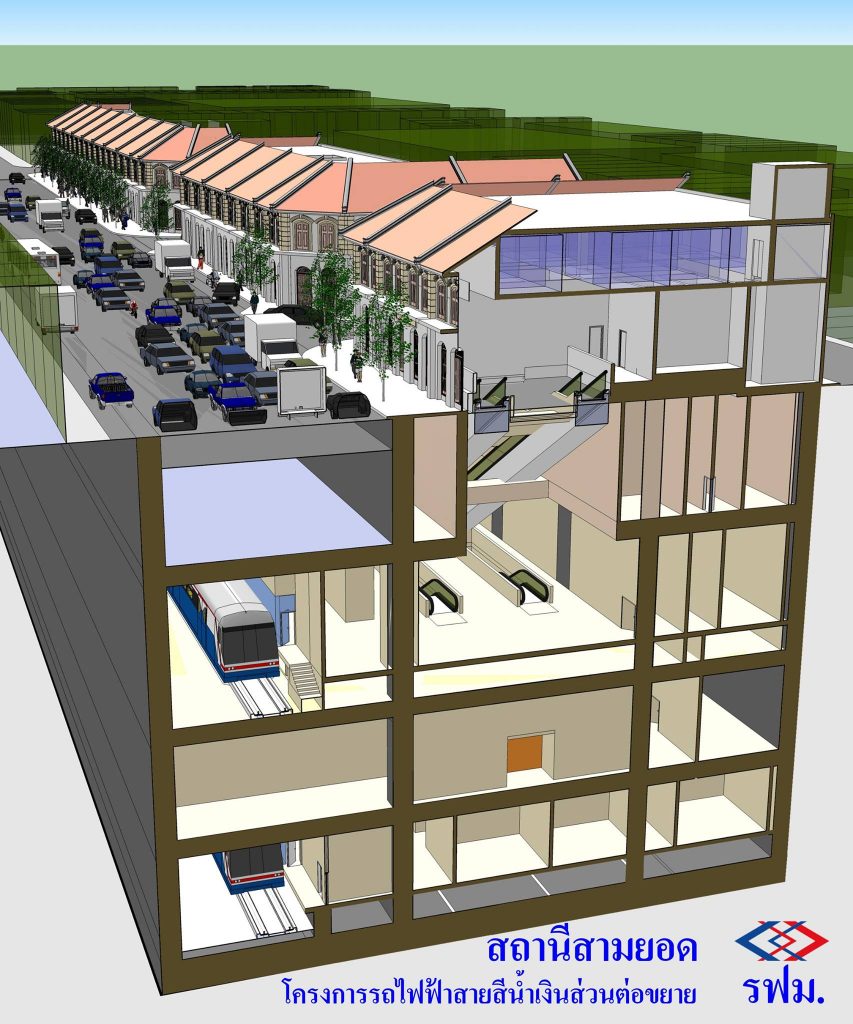 After passing beneath the Chao Phraya River, commuters will hit the Thonburi side's first station: MRT Itsaraphap. It will be decorated in the style of Thai swans, or hong, due to its location near Wat Hong Rattanaram Ratchaworawiharn (Jeweled Swan Temple).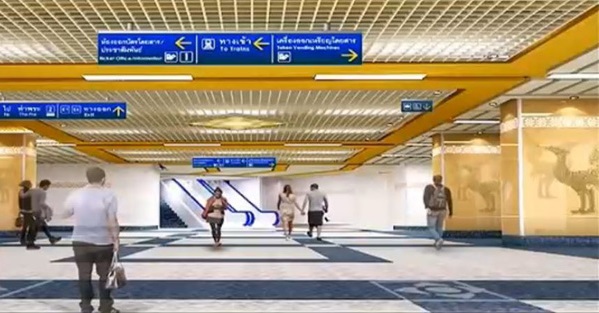 Related stories:
With a Stroke of His Pen, Prayuth Solves MRT's 'Missing Link' Problem
New MRT Purple Line Will Connect to Blue Line, But Not Anytime Soon
Frustrated Mess When Thousands Queue for Free Purple Line Tickets (Photos)
Sign Up to Test Ride New MRT Purple Line
Trade in Those MRT Cards or Lose the Money
Imagine Bangkok 2016: Better city, less life?