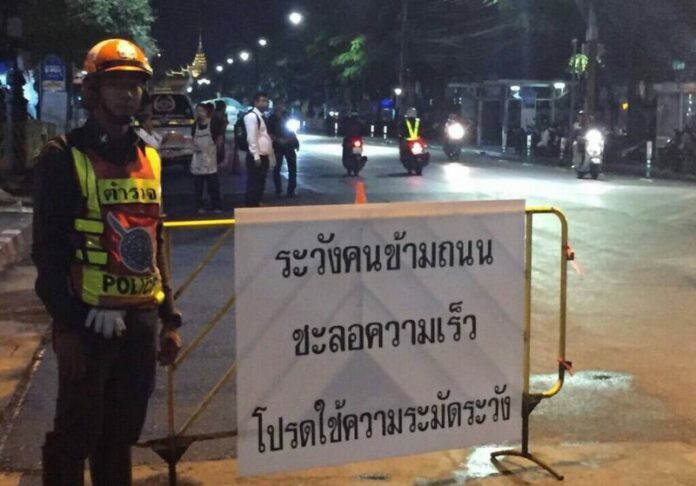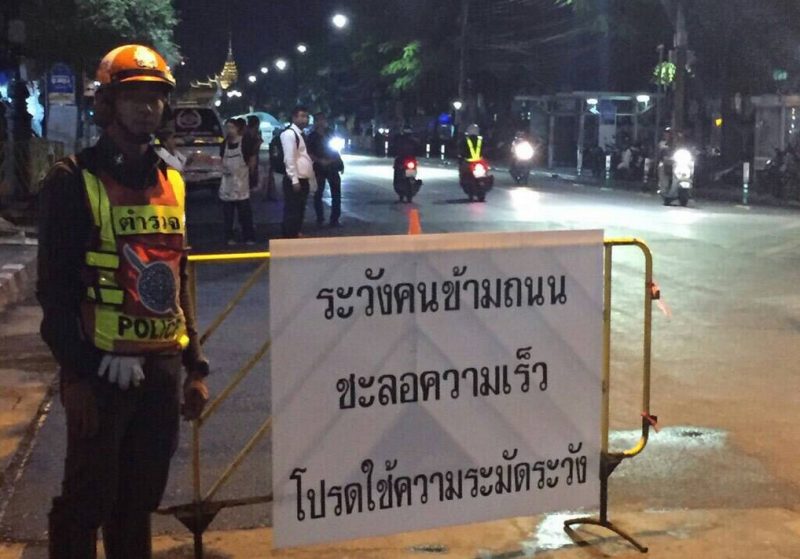 BANGKOK  — Traffic police have enforced a slow-down rule for nine intersections around Sanam Luang, citing the safety of mourners.
Since the death of His Majesty the Late King, mourners in large numbers have gathered at Sanam Luang to pay their condolences, prompting officials to regulate traffic speeds around the area Monday.
Signs asking people to decelerate have been set up at nine spots near Sanam Luang, Police Col. Pusit Wisetkamin of the Traffic Police said Monday evening.
The spots are at intersections and crosswalks on the following roads: Phan Phiphop Lila, Atsadang, Mahathat and Ratchadamnoen Nai roads, as well as Rachini Alley.
Pusit said the Traffic Police, on orders of Bangkok Gov. Aswin Kwanmueng, were enforcing this rule because they are concerned about people's safety. Officials found that many streets in Suan Luang are one-way roads that six-wheeler vehicles must share with regular cars and shuttle buses, and that larger vehicles do not slow down for people's safety, especially in the morning.