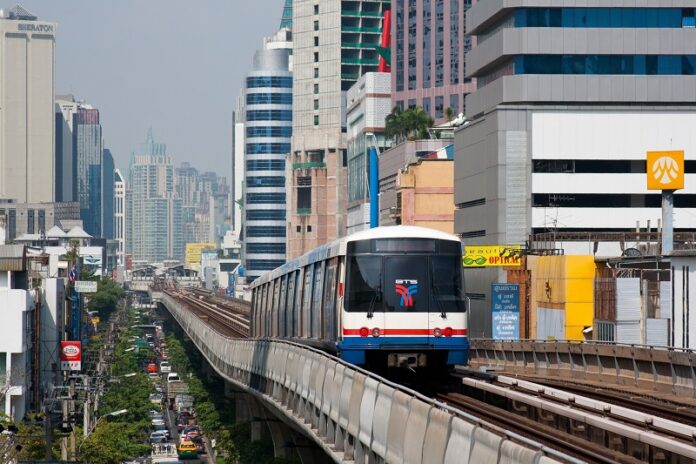 BANGKOK — After more than a decade confusing commuters, two stations at the same location may be renamed.
As public rail continues expanding, officials discussed devising a system for naming stations and raised the issue that BTS Asok and MRT Sukhumvit, located at an interchange between the Skytrain and subway, should also share the same name.
They agreed Friday to conduct an online public hearing on whether adjacent Skytrain and subway stations should be changed to have the same names.
Examples of such include BTS Asok and MRT Sukhumvit, BTS Sala Daeng and MRT Silom, BTS Mo Chit and MRT Chatuchak Park, and MRT Phetchaburi and Airport Rail Link Makkasan.
The original rationale was simply because the BTS, MRT and Airport Rail Link systems are run by different operators.
"The survey will be conducted by the Office of Transport and Traffic Policy and Planning to see whether it will be confusing to change the names, and what name should each station be called," said Jirut Wisanjit of the Transport Ministry.
The survey is expected to be completed in two months.
To avoid confusion, Jirut added, the names should come from the area and not the road.
Authorities said they realized some roads are long and have more than one station located along them. MRT Sukhumvit was one of the best examples, as Sukhumvit Road actually runs out from eastern Bangkok over 400 kilometers. Most of the Sukhumvit Line stations are found along it.
Meanwhile authorities issued guidelines for naming stations along future rail lines. It said stations that share the same structure or are located less than 50 meters away from each other must be called by the same name.