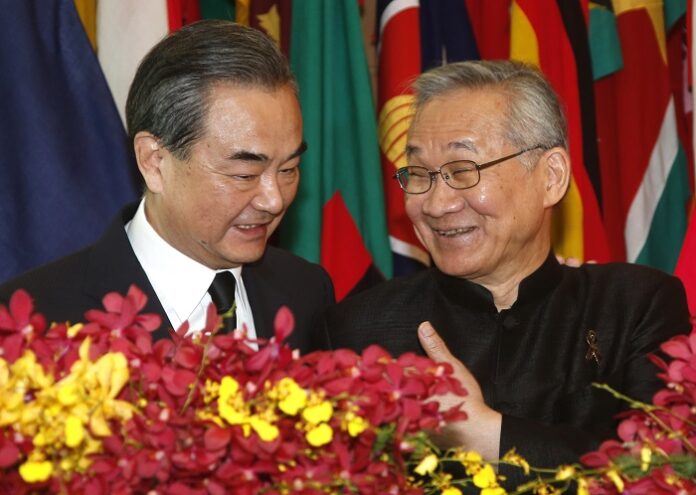 BANGKOK — China's foreign minister says he hopes construction of a new Thai railway can start immediately so Thailand will have better access to Chinese markets.
Wang Yi is on an official visit to strengthen political and economic relations, which have become increasingly warm in recent years as China has sought to spread its influence and Thailand's military government has loosened ties with the United States.
The joint Thai-Chinese plan for a new 179 billion baht (USD$5.3 billion) railway from Bangkok to the northeast has been repeatedly delayed, largely over differences about financing, but last month Thai Prime Minister Prayuth Chan-ocha issued a special order to expedite construction.
The railroad is part of China's "One Belt, One Road" project allowing cross-border development and connectivity among Asian countries, Africa, China and Europe.
Related stories:
Govt Approves 179 Billion Baht for Controversial High-Speed Railway Project