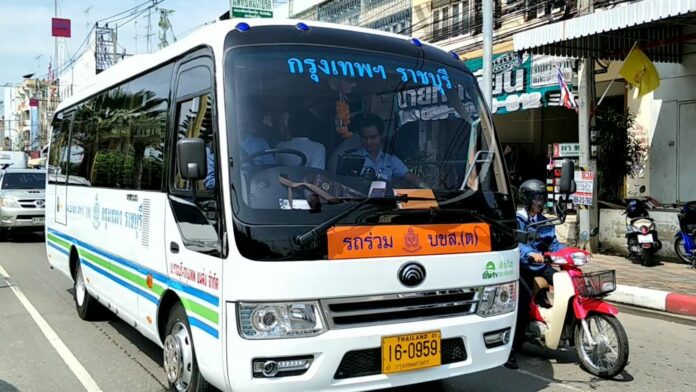 RATCHABURI — The country's "first minibus" will hit the road Wednesday morning.
Leaving the Ratchaburi Bus Terminal 2 at 9:09am on Wednesday, the Bangkok-Ratchaburi microbus will be en route to Bangkok Bus Terminal (Chatuchak or Mo Chit). The vehicle is billed as Thailand's first licensed microbus approved by the Land Transport Department.
The first phase of the microbus will see a vehicle with 20 passenger seats. Early 2018 expects to have one more van, according to Saowaluk Rattanakon, president of Ratchaburi-Bangkok Transport Company.
In the morning the minivan will run about 120 kilometers from Ratchaburi to Bangkok, to make its way back in the afternoon.
The fee is 120 baht per passenger.
Microbus is a brainchild of the new policy of the Land Transport Department. For the sake of road safety, the plan intends to replace the current van network, which covers more than 300 kilometers across the country's provinces.