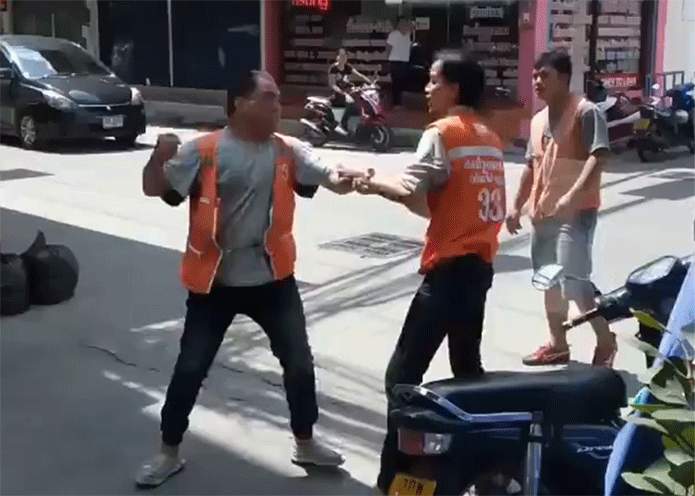 BANGKOK — The gig economy is boiling over in the streets, where drivers are chasing each other down for a beating and passengers subjected to outrageous harassment.
The military said Tuesday it will step in to settle conflicts between taxi drivers and the dominant ride-hailing service after receiving numerous complaints about them fighting – sometimes physically – for customers.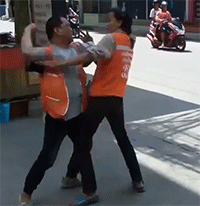 "The problem is mainly between motorbike taxis and riders from GrabBike taking customers without a license," said Maj. Gen. Manas Chandee, deputy Bangkok director of the prime minister's military unit. "There are many reports of quarrels and physical fights between them that are sent to us."
Manas said he summoned representatives from Grab, which recently absorbed Uber regionally, to demand they cease offering service by unlicensed cars and motorcycles as quickly as possible. It's the latest in a series of similar demands to be made in recent years.
Enmity between traditional transportation providers and the disruptive economy upstarts has boiled over with frequent altercations.
In March, a motorcycle taxi, or win, assaulted a disabled Grab win in Bangkok's Wang Thonglang district. In January, a Kasetsart University student was verbally harassed by a win after she was seen hailing a ride with the application.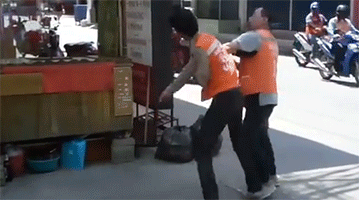 After yesterday's meeting at the Bangkok offices of the Internal Security Operations Command, or ISOC, military representatives said Grab agreed to only use properly licensed vehicles and take responsibility for those operating without a license.
ISOC is a special military unit that answers directly to the prime minister and is responsible for national security issues.
Grab also reportedly told ISOC reps that it no longer pays fines for drivers caught violating the law.
After winning the support of traditional win for stricter regulation upon seizing power, the junta ruled in 2016 that services such as Grab and Uber were operating illegally and must cease operations. Despite signaling compliance, they continued to do so quietly.
Manas said ISOC receives complaints constantly from both motorcycle taxis and "concerned parties."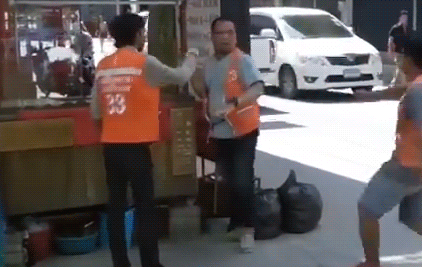 "We're finding a way to resolve this problem," he said. "We will set a meeting with the department of land transport and other related departments to discuss the matter on Thursday."
He added that ISOC would decide afterward whether it will ask the government to intervene.