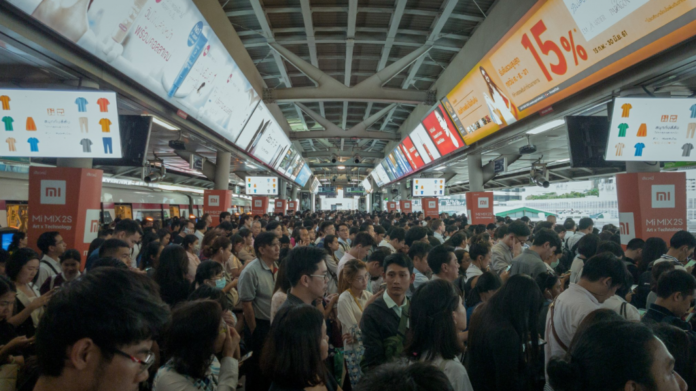 BANGKOK — BTS Skytrain officials said Thursday they will refund commuters for delays they faced while queuing for the train last week.
The massive BTS delays and outages from June 25 to June 27 – a month that saw almost 20 of them – left many stranded in crowded queues for hours. If you were one of them, here's how to get a refund starting Saturday and continuing until July 31.
If passengers used and kept their single-use ticket during the days exit turnstiles were left open, they can take it back for an equivalent BTS trip within the next two weeks starting Saturday. Passengers can alternatively be refunded through July 31.
If commuters used a top-up card, they can present it to the ticket office for three extra trips. If they used a 30-day pass, they will receive six trips.
Bangkok Mass Transit Authority CEO Keeree Kanjanapas announced these refunds at a Thursday press conference.
Keeree said the BTS would soon release an app for the Apple App Store and Google Play Store titled "BTS SkyTrain" displaying real-time status updates.
So far, netizens have been relying on crowdsourced Facebook pages such as What's Wrong With the BTS Today.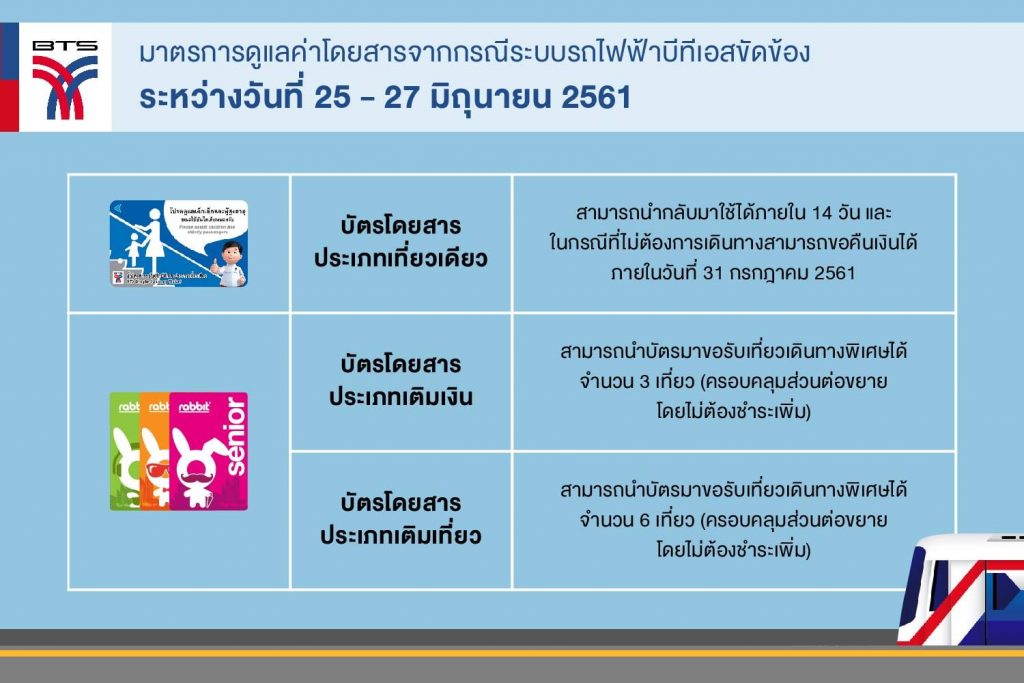 Related stories:
City Hall Says It Can't Fine BTS for Service Failure
Is BTS Broken? Find Out on Crowdsourced Info Page