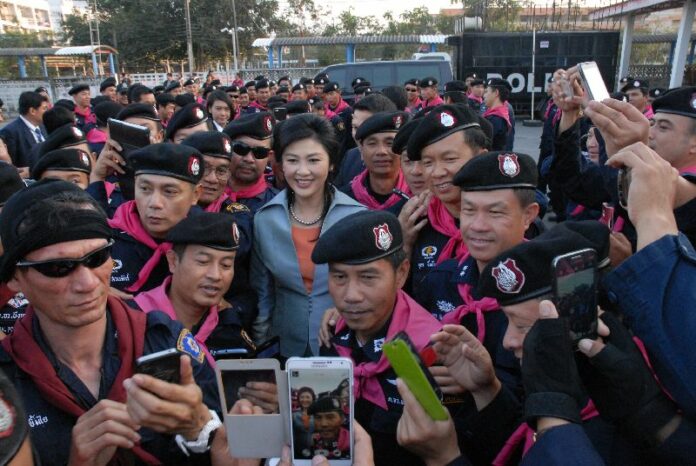 (2 January) Prime Minister Yingluck Shinawatra has said the government is studying the possibility of announcing State of Emergency to contain the anti-government protests.
Her remark came a day after Mr. Suthep Thaugsuban, leader of the People′s Committee for Absolute Democracy With the King As Head of State (PCAD), confirmed his plan to "shutdown" Bangkok for weeks, beginning on 13 January 2014, to force Ms. Yingluck into resigning from her caretaker position.
Ms. Yingluck said the administration is considering whether to request presence of the military to maintain public order during the shutdown.
"National security agencies and CAPO [Centre for Administration of Peace and Order] are evaluating the situation," Ms. Yingluck said, adding that the option of declaring a State of Emergency is also being studied.
Meanwhile, chief of the Bangkok Metropolitan Police has called on Mr. Suthep to reveal the details of his "shutdown" operation, so the public would know which roads or intersections would be occupied by the protesters.
Pol.Lt.Gen. Kamronvit Thoopkrachang added that the police would be able to provide security for the protesters if they are aware which routes the demonstrators would take during the mass rallies.
He also denied accusation put forth by the PCAD that the police were responsible for death of one anti-government protester at the clashes near Thai-Japan Stadium last month.
For comments, or corrections to this article please contact: [email protected]
You can also find Khaosod English on Twitter and Facebook
http://twitter.com/KhaosodEnglish
http://www.facebook.com/KhaosodEnglish