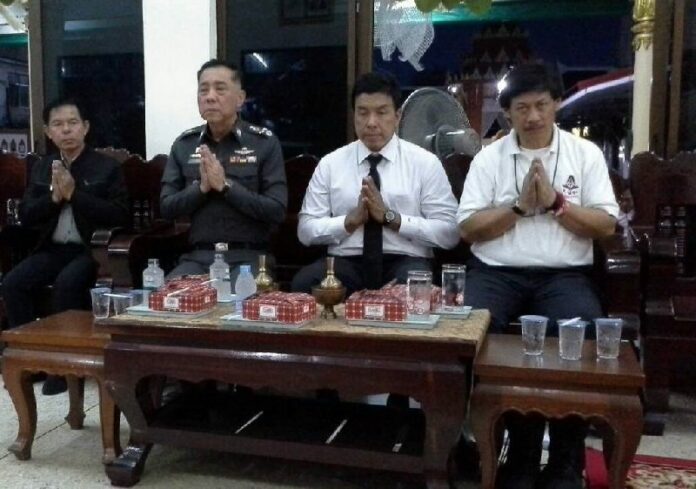 BANGKOK — The former Transport Minister who was deposed in the 22 May military coup has offered an apology for not doing enough to prevent the rape and murder of a 13-year-old girl on the state railway over the weekend.
The girl was reported missing by her relatives after she disappeared from a sleeping car on a Bangkok-bound train from Surat Thani on 6 July. Her body was later found next to the rail tracks. This morning, a railway staff reportedly confessed to raping her and throwing her body overboard.
"This morning I read the news [about the incident] with great sadness," former Transport Minister Chatchart Sitthipan wrote on his public Facebook account. "It is the worst news in many years for the State Railway of Thailand and the Ministry of Transport."
"I feel that I am also responsible for this event, because I did not do my job well enough when I was the Minister," Mr. Chatchart said.
He added that the Ministry of Transport should urgently focus on providing safe and convenient services to the public, otherwise any investment to expand the public transport system will be "useless."
Mr. Chatchart was detained by the military along with other members of Cabinet when army chief Gen. Prayuth Chan-ocha seized power on 22 May. The former Transport Minister was attending a meeting with Gen. Prayuth and other politicians when the coup took place.
He was later released from military custody.
Mr. Chatchart, widely considered one of the former government's most popular ministers, received high praise for enacting new safety measures, frequently staging suprise inspections of public transportation systems, and pushing the 2.2 trillion baht transportation overhaul project.
Last year, he developed a cult following on social media where he was referred to as "The Strongest Minister On Earth."
For comments, or corrections to this article please contact: [email protected]
You can also find Khaosod English on Twitter and Facebook
http://twitter.com/KhaosodEnglish
http://www.facebook.com/KhaosodEnglish