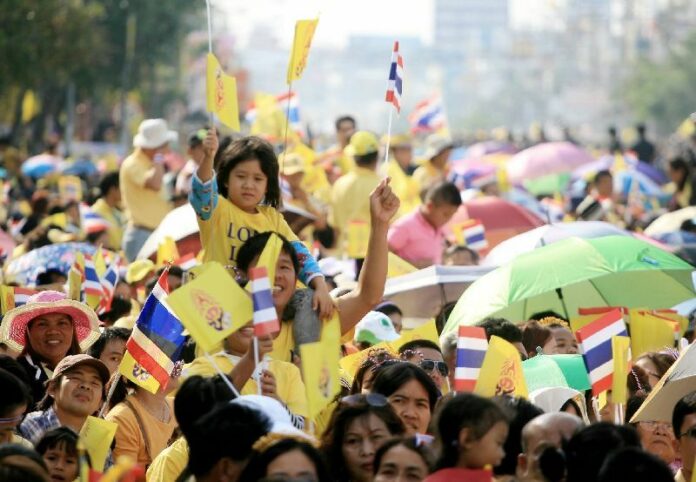 BANGKOK — The King of Thailand has recovered from gastritis and is no longer having difficulty eating, the Royal Household Bureau said in a statement yesterday.
According to the statement, a medical examination of King Bhumibol's stomach, intestines, liver, and kidney reveals that his health has greatly improved since he was admitted to the hospital several weeks ago.
"We discovered that His Majesty's diet has improved. We discovered that there is no inflammation in his body," the statement said.
His Majesty the King is also no longer receiving nutrients intravenously and has even gained some weight, the statement said.
King Bhumibol has been residing at Bangkok's Siriraj Hospital since 6 August, when he was admitted for an annual medical examination. He was diagnosed with mild gastritis and fed intravenously because of his difficulty eating.
His Majesty the King spent many months at Siriraj Hospital in 2011 to undergo surgeries and other medical operations. Prior to his latest hopsital stay, King Bhumibol was recovering at his summer retreat, Klai Kang Won Palace.
The king has rarely appeared in public in recent years. Although he made a brief appearance on 22 July when he endorsed the 2014 interim charter, King Bhumibol was not present at the inauguration ceremony for junta chairman and Prime Minister Prayuth Chan-ocha on 25 August.
The Royal Household Bureau has not said when His Majesty the King will leave the hospital.
For comments, or corrections to this article please contact: [email protected]
You can also find Khaosod English on Twitter and Facebook
http://twitter.com/KhaosodEnglish
http://www.facebook.com/KhaosodEnglish