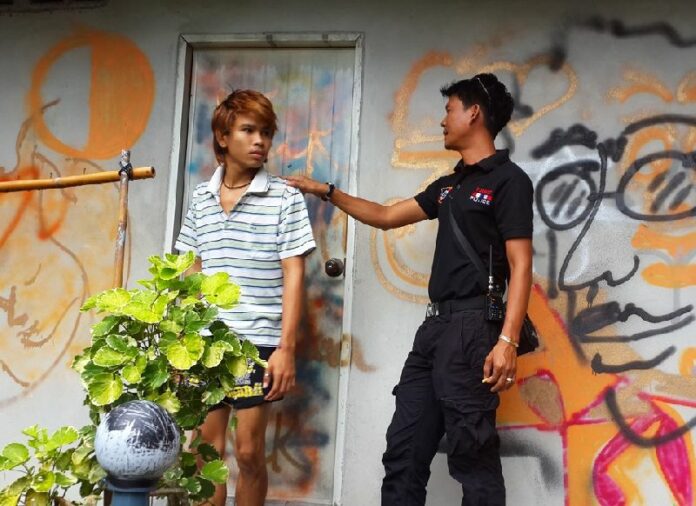 BANGKOK — Prime Minister and chairman of Thailand's military junta Prayuth Chan-ocha has ordered authorities to urgently speed up the investigation into the recent murder of two British tourists in southern Thailand.
The pair was found dead yesterday with "gruesome" wounds to the head on the popular island of Koh Tao, a well-known destination for foreign tourists and divers.
"I have been following this matter very closely," Gen. Prayuth told reporters as he arrived at Government House this morning. "We also have to look into the behaviour of the other side."
He continued, "This case should not have happened in Thailand at all. I think it will affect foreign opinion of our country. I have urged all relevant authorities [to speed up the investigation]."
Thai authorities have come under increasing pressure to apprehend a suspect and uncover a motive behind the grisly murder. Police have been conducting door-to-door searches on the island but are yet to name any official suspects.
Gen. Pravit Wongsuwan, Deputy Prime Minister and Minister of Defence, said he instructed police to urgently solve the case, as it greatly affects the Kingdom's tourism industry.
He also said police have been sealing off ferry piers on Koh Tao to prevent potential suspects from fleeing the island, although reports from the region indicate that the ferries are running normally.
Kobkarn Wattanavrangkul, Minister of Tourism and Sports, refused to comment on the murder.
"I will brief you later," she said as she arrived for a Cabinet meeting at Government House.
Since staging a coup against the elected government on 22 May, the junta's National Council for Peace and Order (NCPO) has projected a "tough-on-crime" image as part of its campaign to clean up corruption and extortionate practices across the country.
Read more:
Shock and Anger on Koh Tao Over Murder of Two Britons
For comments, or corrections to this article please contact: [email protected]