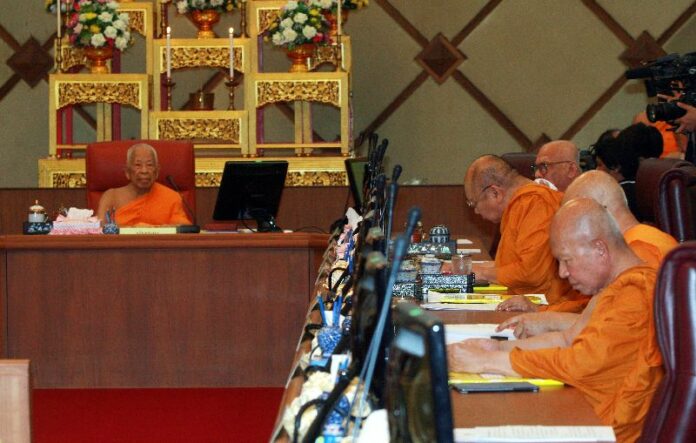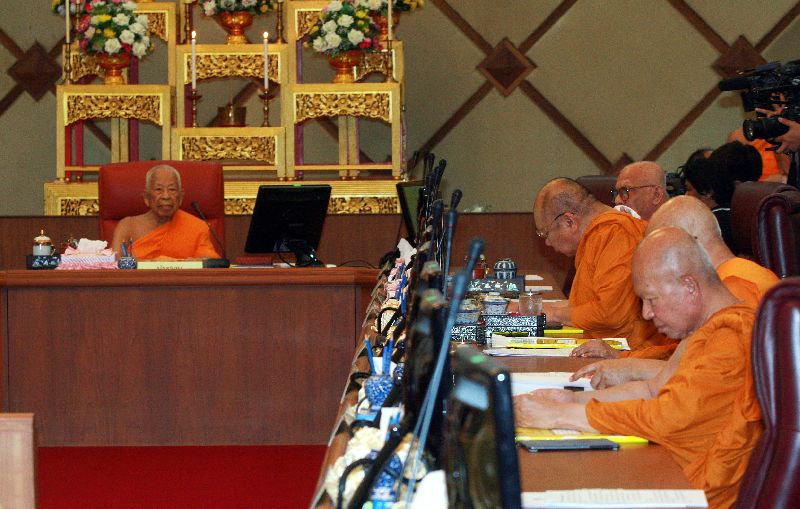 BANGKOK — The leader of a controversial Buddhist movement has been permitted to continue serving as an abbot, a spokesperson for Thailand's Supreme Sangha Council said today.
Phra Dhammachayo, the abbot of Wat Phra Dhammakaya, was thrust into the spotlight this week after a member of the junta's reform body revived concerns over his behavior, citing a letter written by the head of Thailand's order of Buddhist monks in 1999.
The letter, written by the late supreme patriarch Somdet Phra Nyanasamvara, urged the Supreme Sangha Council (SSC) to defrock Phra Dhammachayo for distorting Buddhist doctrines and failing to transfer 1,500 rai of donated land to the temple.
Instead of defrocking the monk, the SSC ordered him to transfer the assets, which he eventually agreed to.
This week, members of the junta's National Reform Council (NRC) demanded answers about Phra Dhammachayo, who they said should have been defrocked more than a decade ago.
A spokesperson for the Supreme Sangha Council announced today that Phra Dhammachayo has been cleared of any wrongdoing, as he already returned the disputed land to the temple years ago. The spokesperson did not comment on the other charge against the abbot – that he had distorted Buddhist doctrine.
"Please stop discussing old stories or reviving what's been over for a long time," said Phra Phrommethee. "Our society is starting to reconcile."
Wat Phra Dhammakaya has not commented on the controversy other than releasing a short letter saying that all accusations against the abbot had "ended." A Khaosod correspondent who tried to go to the temple's PR department for further comment was turned away by security officers who said the media is strictly banned from entering the temple.
The Dhammakaya movement, which was founded in the 1970s and boasts millions of followers across Thailand, has been criticized by mainstream Buddhists for its heavy focus on soliciting donations, extravagant buildings and processions, and secretive organizational structure.
The movement, whose members include powerful politicians and businessmen, has overseas branches in at least eighteen countries and 24-hour satellite TV stations broadcast in several languages.