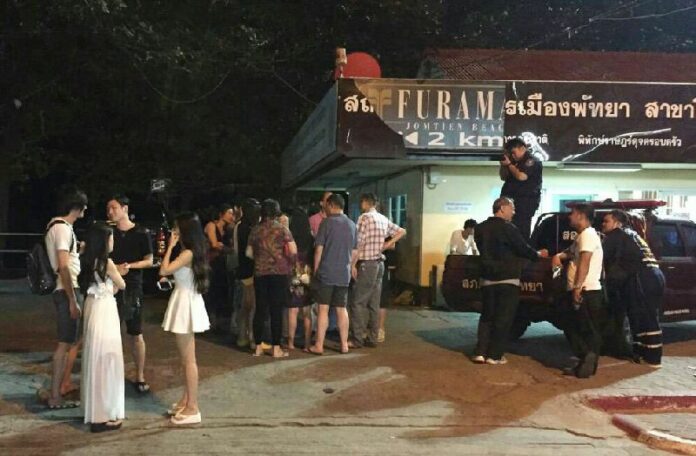 PATTAYA — Police say a group of 33 Chinese tourists were stranded by their tour guide on a beach in the resort town of Pattaya.
The tourists, from Zhejiang province, told police through an interpreter that they arrived in Thailand on Feb 18 after paying a tour company around 12,000 baht each.
According to the group, after arriving in Pattaya their 20-year-old Chinese tour guide demanded they each pay around 7,000 baht more for the trip. Around two thirds of the group paid the fee, but the others refused because they had already purchased the tour package.
The guide then reportedly disappeared with the money, nearly 150,000 baht in total, without informing any of the tourists.
A representative from the "New Gen" tour company in Chiang Mai has taken responsibility for the group and met with police on Friday. She said her company was not involved with the guide's dereliction of duty, but offered to refund the tourists who had paid the additional fees.
Police are looking for the original guide and are investigating whether she was licensed.