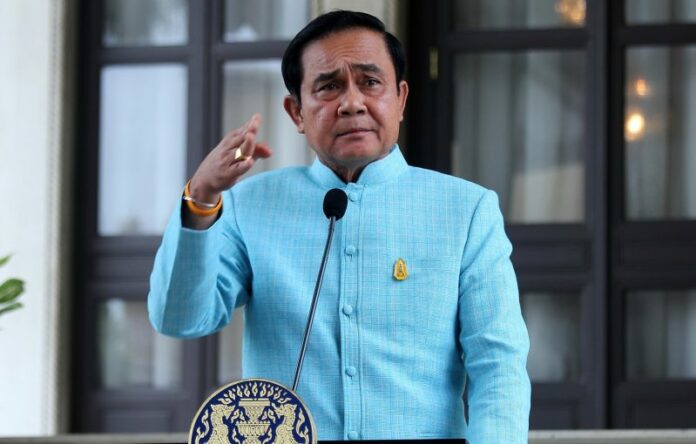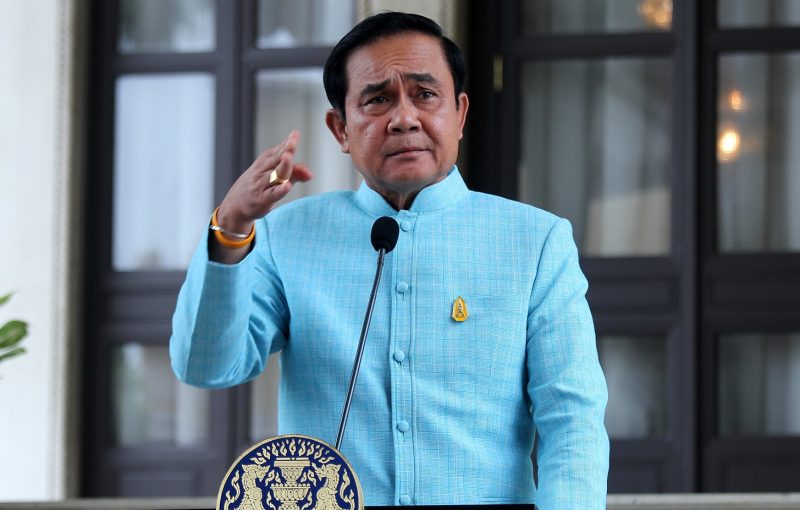 BANGKOK — Junta chairman Prayuth Chan-ocha today rejected calls from several prominent politicos that he resign if the public rejects the constitution prepared by his appointees when it goes to an August referendum.
The calls, most notably issued by former Prime Minister Abhisit Vejjajiva, followed British Prime Minister David Cameron's resignation after his country voted to leave the European Union in Thursday's referendum, rejecting his plea to stay.
Bangkok Post reported on Sunday that three politicians – Abhisit, former Pheu Thai minister Pichai Naripthaphan and former Senate Speaker Nikom Wairatpanij – called upon Prayuth to follow Cameron's example if his government loses the August referendum.
Prayuth said the comparison is illogical because Cameron was elected by popular vote, whereas he was not.
"How can they compare us? It's different issue," Gen. Prayuth said at Government House. "Why, do they want me to resign? Is that it? I won't quit. I make my own rules. He didn't come [to power] in the same way as me. His country didn't have problems like ours."
And if the constitution his regime wants the public to accept gets voted down? Everyone should be held responsible, Prayuth said, not just him.
"Won't you take responsibility at all? Will no one take responsibility with me?" the general asked. "As for me, I already take responsibility for taking this job. What about other people, will they not take responsibility for future of Thailand with me?"
His deputy, Prawit Wongsuwan, split hairs to underscore the differences between the Thai and British referendums.
"They're different issues," Gen. Prawit said. "Because in the case of U.K., the government organized [the referendum], but in our case it's the Constitution Drafting Committee who was assigned to organize referendum for the charter draft."
The government has been urging the public to accept the charter draft when it's put to vote on Aug. 7. If it is accepted, the regime promises, a new election will be held in 2017 and a new civilian government installed by the end of the year.
But critics of the junta are campaigning against it, on the grounds it will weaken democracy and electoral institutions, while establishing mechanisms that would prolong and formalize the military's  hold on power.
Related stories:
Thai Election Monitor Fumes Over Being Barred from Thai Referendum
No Thais Can Monitor Vote Because Law Didn't Say They Can, Commission Reasons
Critics: Keeping Public in Dark About Draft Charter Rejection Unfair
Redshirts Alarmed by Vague Restrictions on Charter Campaigns