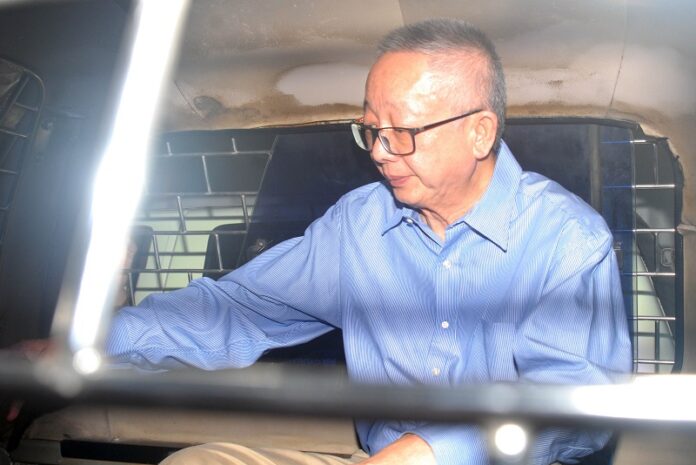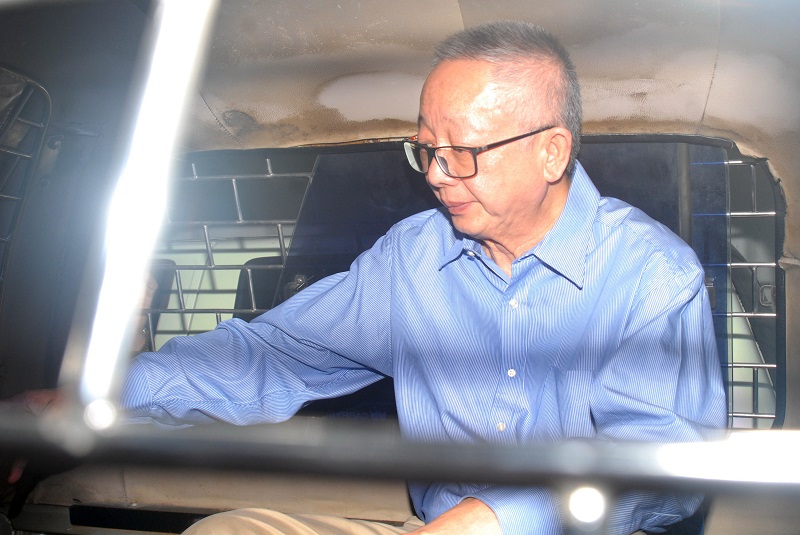 BANGKOK — Years of legal maneuvering ended with one-time Yellowshirt leader Sondhi Limthongkul sent directly to prison Tuesday morning after the Supreme Court ruled he must serve his sentence without it being suspended.
The final verdict upheld a former Appeals Court ruling that Sondhi; founder of Manager Media Group Co., Ltd.; was guilty for creating a fraudulent report under which Manager guaranteed a billion baht loan in 1997 for another company in which he also held a stake.
Sondhi and three other executives were convicted and sentenced to 20 years in prison in 2012 but had been fighting through the appeals process until today's decision.
Read: Anti-Graft Crusader and Yellowshirt Founder Convicted of Fraud
The courts found the four forged the report to obtain the loan without seeking approval from Manager's board when they guaranteed a 1.08 billion baht loan from Krung Thai Bank to The M Group Co., Ltd.
They also kept the shareholders of Manager Group Co., Ltd. in the dark by not reporting to the Stock Exchange of Thailand that Manager had guaranteed the loan.
The M Group later defaulted on the loan, forcing Manager Group to repay the massive debt.
The Supreme Court said the executives' appeal was without merit because they used the same false report six times to acquire loans, illustrating a clear intent to defraud on the part of the defendants.
Sondhi, the founder of prominent media group Manager, led the People's Alliance for Democracy, or PAD, whose street demonstrations culminated in shutting down Suvarnabhumi International Airport in 2008 to unseat a government aligned with ousted premier Thaksin Shinawatra.
Sondhi played a lead role in the anti-Thaksin movement and rallied against corruption.
He was charged for occupying the airport and shutting down parliament, but the trial against him and other Yellowshirt leaders has hardly moved forward after eight years.
Related stories:
Yellowshirt Leader Released On Bail After Two Weeks In Jail
Imprisoned Yellowshirt Founder 'Not Enjoying Any Privileges'
Convicted Yellowshirt Leader To Share Prison With Redshirts
Anti-Graft Crusader and Yellowshirt Founder Convicted of Fraud